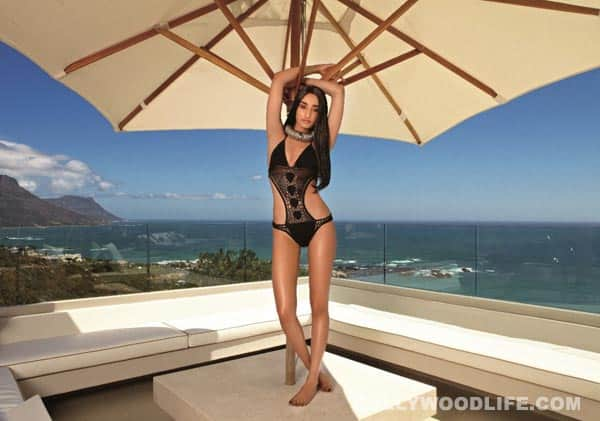 skip advertisement
The ace photographer poses sizzling models in the stunning locales of the dark continent and presents us with a visual treat like no other!
Atul Kasbekar evokes mixed feelings in us. We are thankful to the man who shows off some of the best beauties on the planet through his camera lens, but at the same time we are jealous of job he does. The perks that come along with his profession are undeniably enviable. And for the 11th edition of Kingfisher Swimsuit Calendar (2013) the ace photographer takes the action to South Africa!
As some of the lava-hot gals strap on bikinis to showcase their best…err…side to world, we get revved up and ready to admire. Chosen locations include the uber-luxurious Kingfisher Resorts wildlife lodges in South Africa – the Imbali Safari Lodge, Hoyo Hoyo Tsoga Lodge, Hamiltons Tented Camp in the stunning wilderness of the Kruger National Park, Mabula Game Lodge near Johannesburg and the breathtaking Cape Milner in Cape Town.
This year the calendar features models Navena Pejatovic, Kanistha Dhankhar, Priya Emmanuel and many others. The sculpted faces, the toned bods and the gleaming skin on display make for a deadly combo against the magnificence of the South African landscape. And Atul captures it both with his mastery over his cameras. "Every year there is intense pressure of making the calendar bigger and better. And the images, as one can imagine, are also location led. As a photographer I feed off what's in front of me and South Africa is incredibly beautiful," says Atul about the shoot.
So from the marvellous beaches to the serene savannah and from the imposing table mountains to the breathtaking wilderness, enjoy this optical overload…with a generous dose of the stunning bikini-clad models, of course. It's time to sit back and feast your eyes!