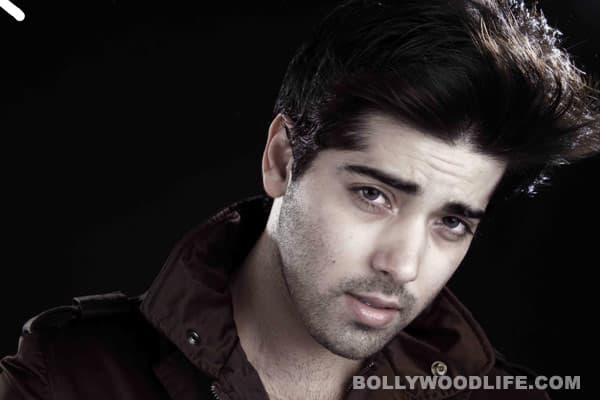 The Afsar Bitiya actor gets candid about his character Pintoo Singh, his married life and his dream of turning director
Dressed in a white dhoti and vest, the Kinshuk Mahajan I meet is a far cry from the nattily attired NRI he portrayed in Chand Chupa Badal Mein and Sapna Babul Ka… Bidaai. He looks more like a small town guy – which is exactly the character he is playing in Afsar Bitiya. And the reason he signed on this Rakesh Paswan show which currently airs on Zee.
"When the show was narrated to me, and I was told Pintoo Singh (his character) is a Bihari, I thought that I am getting to do something different from the NRI, foreign-educated boys I have played till now. Senior actors try such roles, but those in my age group often wonder whether they should do it, whether the audience will accept them in a role that is not that of a chocolate hero. By doing this show I would be known as someone who has tried something different," explains Kinshuk. Getting the accent right wasn't a problem? "The fear I had of whether I can handle a different language, well, that went away as I continued to shoot," he says.
The dhoti is not the outfit de rigueur for Pintoo, but an exception is being made since he has just got married and has several traditional post-wedding functions to attend. There is a lot of friction in his onscreen family due to his choice of bride. "Since the show started, I have supported Krishna. I will continue to do so. But I don't know how to go about it. There are misunderstandings and insecurity in Pintoo's mother because of the arrival of the daughter-in-law."
Thankfully, there are no such problems in his real life. Kinshuk broke several hearts when he wed Divya Gupta last November. Unfortunately, he doesn't have much time to spend with her. "When you are the lead in a daily soap, you won't get as much free time as other actors. I make sure that I get at least a couple of days off in a month. I am not interested in parties or going to discos. I want some peaceful time after shooting, watching movies with my wife."
Marriage, he says, hasn't changed him but it has helped him feel "settled mentally". "There is a sense of satisfaction that within five years of coming to Mumbai, you own a 3BHK house, a car, have a wife of beautiful nature and have made your parents proud of you. I've been lucky. I've been blessed. Lakhs of people come to Mumbai, but I got this success. I just thank God and do my work sincerely."
Honest hard work is what defines acting for Kinshuk. "I believe that you should do your work with conviction and honesty, then the audience will believe you. Acting is hard work. In a daily soap, you have to give good performances in a short span of time, but that doesn't mean you have to enact a particular scene in just one way. Let's be experimental. It will help you become a better actor," he says.
That's what he's been trying to do with Pintoo. "I had the option to portray Pintoo as a guy with a tikka and a gamcha (hand towel), but I didn't want him to be the stereotypical Bihari. When I went to Bihar, I saw that the people there are stylish. Their attitude may be different, the way they speak may be different, but they are not below par on intelligence or in daring. I wanted my character to be daring and intelligent. I wanted Pintoo to be flexible; he can change according to the story, but not change so much that he is completely different from who he started out as. There has to be variety or the audience will get bored," he explains. The same logic works for him too. After five months of playing Pintoo, Kinshuk isn't bored with him yet. "When you limit your character, you too would get bored playing him. Instead if you give him some variations, you will get to experiment with the character and feel you've done something new everyday," he reasons.
Everything he's learned about acting has been on the job. "I did a filmmaking course in Delhi (before he came to Mumbai). I wanted to get into direction, so I learned all the technical aspects. Then I thought, though you can learn the know-how from an institute, you will never get as much knowledge as you get from being on the set." Then how come he hasn't turned to direction yet? "Jab tak acting ki dukaan chalti hai, direction ki dukaan kyun chalaaoon? (When I am still in demand as an actor, why should I switch to direction?) How good you are doesn't matter; there is an age for everything. A 25-year-old director doesn't seem right. There is a lot more for me to achieve. Some other day, I'll see if I want to turn director," he says.
He's got a point. And, frankly, we'd love to see him onscreen rather than behind it, don't you agree?