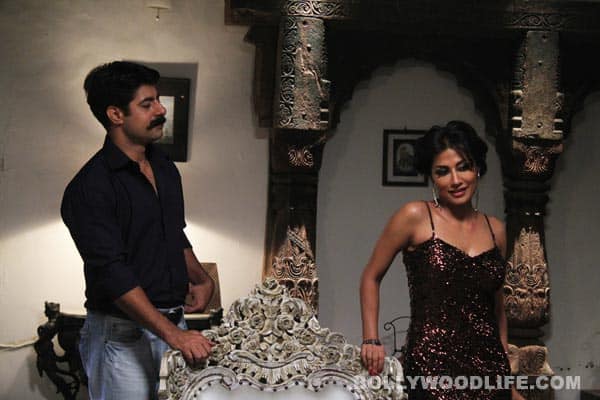 Sudhir Mishra and his favourite actor Chitrangda Singh team up again for a short film titled Kirchiyaan (The Clean Up)
The actor-director duo Sudhir Mishra and Chitrangda Singh are all set to take their association to a new level. Their next offering, Kirchiyaan is part of Large Short Film, a collaborative effort by 12 directors from 12 cities. Each filmmaker will direct a short film of ten minutes duration. Mishra's will be the first release of Royal Stag Mega Movies Large Short Films and is 13-minute production with all the trappings of a Hindi movie.
Featuring two songs, it promises equal doses of violence, drama, emotion, revenge and sex, with corrupt cops, bribing politicians, warring friends, old flames and drugs, and everything else that Bollywood potboilers are made of. "It hasn't been easy to make this film. In fact, it was more difficult to make this short film than most full-length features, because there is no luxury of time, locations, budget, etc. The story has to be gripping enough. It took more than eight ideas and nine drafts to arrive at the final screenplay. It's been quite a journey," Sudhir explained.
Surprisingly, the short film sees Chitrangda mouthing dirty words – Saale, haath mein bhi toh goli maar sakta tha, b*******! It seems using cuss words onscreen is the latest fad to grab eyeballs, especially when women do it. While the dialogues have been written by Manu Rishi, the lyrics are by Sameer Anjaan. The short film was released online at 4pm today, January 31, 2013. Have a look at Mishra's new hatke creation and tell us if you like it….