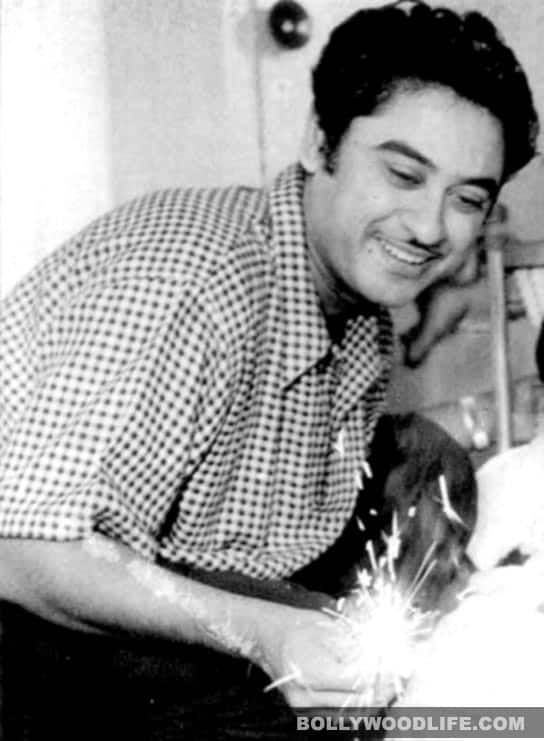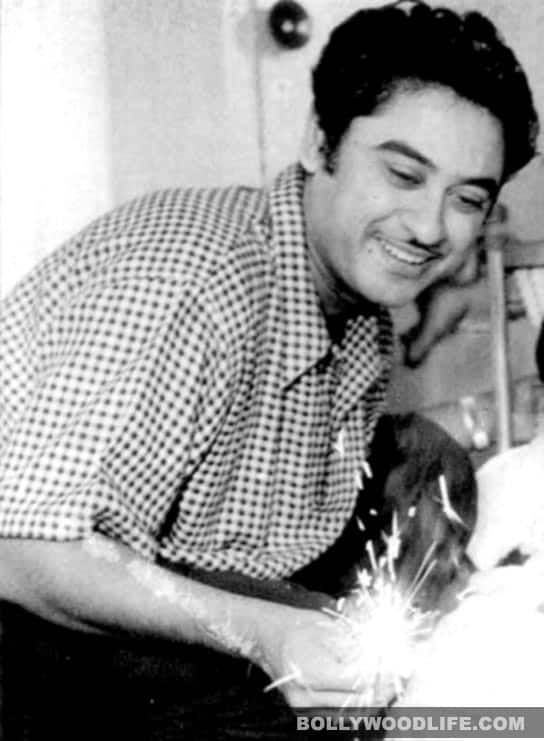 Kishore Kumar has been the voice for almost every actor spanning generations — from Dev Anand in the '50s to Rishi Kapoor in the '80s.
His amazing ability to modulate his voice to suit the respective actor was what made him a rare talent. On his 82nd birth anniversary we look at the magic he created with some of them, the magic that lives on…
Dev Anand
Kishore Kumar sang the first playback song of his life, Marne ki duayein kyu maangoo for Dev Anand in Ziddi. Through the '50s, Dev Anand and Kishore Kumar rose together to become a sensation and forged a very strong bond of friendship, too. Some of their superhit songs include Jeevan ke safar mein rahi from the movie Munimji and Chodd do anchal from Paying Guest. Even when Anand directed his first film Prem Pujari, Kishore sang all the songs. The movie didn't do well at the BO but the soundtrack which included songs like Phoolon ke rang se and Shokhiyon me ghola jaye became a hugely popular. He continued to be the voice for Anand even through the '60s and these are some of Kishore's most romantic songs.
Rajesh Khanna
The list of Kishore Kumar-Rajesh Khanna classics is probably the longest. Most of the hit songs that Kishore sang in the early '70s were for the then superstar Rajesh Khanna. The soundtrack of films like Safar (1970), Anand (1971), Andaz (1971), Kati Patang (1971) and Amar Prem (1972) is considered amongst Kishore's all-time best. He sang many soulful, semi-classical and memorable sad songs for Khanna — Chingari koi bhadke, Diye jalte hain, Mere dil me aaj kya hai, O mere dil ke chain, Kuch to log kahenge and many many more.
Amitabh Bachchan
Kishore won three Filmfare best singer awards when he sang for Bachchan. Apart from hummable romantic numbers like Tere mere milan ki yeh raina (Abhimaan), O saathi re (Muqaddar Ka Sikandar), Dekha ek khwab (Silsila) and Chookar mere man ko (Yarana), he sang many peppy ones for Big B— Apni to jaise taise (Laawaris), My name is Anthony Gonsalves (Amar Akbar Anthony), Pag ghoongroo bandh Meera (Namak Halal) and Sara Zamana (Yaarana). He altered his voice quite a bit to be able to suit AB's personality and his real life baritone.
Rishi Kapoor
When a much-older Kishore started singing for a very young and boyish Rishi Kapoor in the early '80s, he sounded as young as ever. Shailendra Singh did playback for a lot of Rishi's films but the Rishi-Kishore jodi also worked wonders. Most of Rishi's songs were youthful and fast-paced, and Kishore did full justice to them. Ek main aur ek tu (Khel Khel Mein), Om shanti om (Karz), Bachna Aye Haseeno (Hum Kisi Se Kum Nahin), Chehra hai ya chand (Sagar) and others.
Dharmendra
Though Dharmendra-Kishore combination is not something that comes to one's mind instantly, it's surprising how many hit songs they have given together. Hum bewafaa hargiz na the (Shalimar), Pal pal dil ke paas (Blackmail), Rafta rafta (Kahani Kismat Ki), Koi haseena jab rooth jaati hai to (Sholay) and others were huge hits.