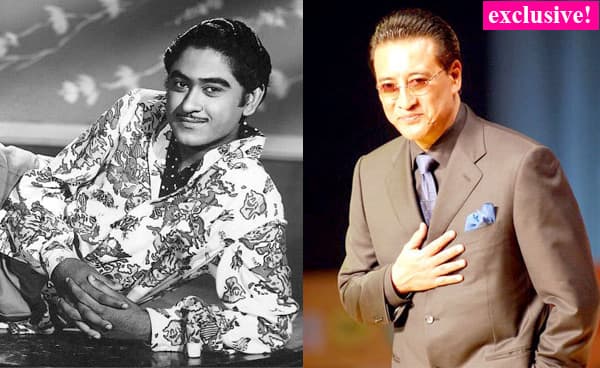 Remembering the evergreen singer, the popular villain of the 90's shares an interesting anecdote exclusively with us – as to why he'll always regret not being directed by the late singer-actor-producer-director
Born on August 4, 1929, Kishore Kumar became one of India's most loved and respected singers, apart from being one of the most entertaining actors of his time. The Zindagi ek safar hai suhana singer is said to have done playback for around 2,648 Hindi movie songs, and his numbers are some of the most played on the radio even today. The prolific singer has been the voice for almost every actor spanning generations – from Dev Anand in the '50s to Rishi Kapoor in the '80s.
Similarly, Kishore da sang few melodious numbers for his good friend – Danny Denzongpa, who'll always cherish those songs. Not many know that the popular baddie has sung couple of songs in his heydays. On Kishore Kumar's 84th birth anniversary, the Agneepath actor took some time out to share something about the legendary singer close to his heart.
"I was very close to Kishore da," informs Denzongpa and adds, "The day he passed away, the entire nation was glued on to their television sets watching India-Pakistan match. I was doing the same. At 4 pm, Kishore da rang me and invited me to his place because he wanted to narrate a script. Later I realised that he wanted to make a film. I politely told him if we could meet an hour later since the match was turning out to be interesting. I told him as soon as it gets over, I'll reach his place. After the match, I went to Dada's house only to see our fraternity people walking in and out of his bungalow.
As I entered his bungalow's premises, I was curious to know what had happened and why there were so many people at his place. When I learnt that Dada passed away, I couldn't believe because I had spoken to him just an hour back," said Danny with moist eyes. He adds, "Dada used to call me whenever he used to get stuck while rehearsing for any pahaadi raga based song. He used to ring me for my opinion."
They do not make men like him anymore!