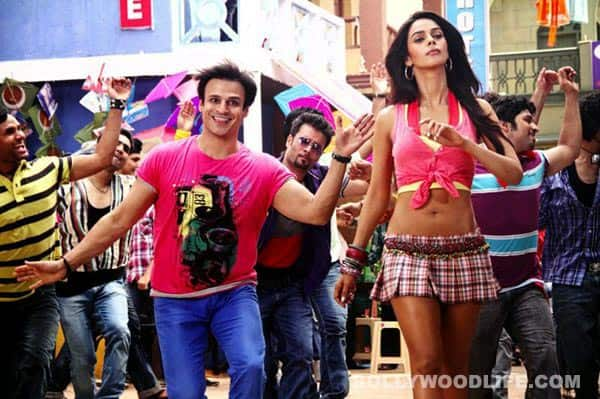 The two words that linger in your mind after watching this trailer are 'rape' and 'Dilli'
Vivek Oberoi and Mallika Sherawat have decided to take it upon themselves to warn you about how unsafe 'Dilli' is. "Dilli mein raat ko ghoomta har aadmi balatkari hota hai," says Oberoi aka Tharki Lucky in Kismet Love Paisa Dilli (KLPD). And just to drive the point home, the makers of  KLPD make the movie revolve around the one and only idea – rape.
Yup, people talk about rape, get raped and even watch other people getting raped. Sigh! Of course it has a humorous undercurrent, but some of the gags are quite 'ewwww' inducing! While rape might be a serious issue in the unsafe capital of India, no fun is lost while telling the story of a day that changed Tharki Lucky's life. And yes, the D-day is October 2 – Gandhi Jayanti! Can it get any more ironical? We hope not!
But by shouting 'Rape! Rape!', will Vivek and Mallika manage to get the message across successfully? We so don't want to predict!