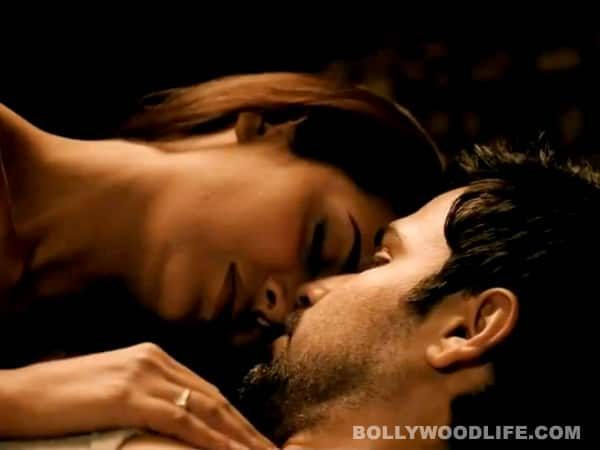 After Vidya Balan's The Dirty picture was denied prime time slot on television for its objectionable content, Kunal Deshmukh, director of Jannat 2 makes alterations in his upcoming Emraan Hashmi starrer
One learns from one's mistakes. But one loses absolutely nothing and learns a great deal from other people's mistakes. Ask Kunal Deshmukh, director of Jannat 2, starring Emraan Hashmi, Esha Gupta and Randeep Hooda, and you will know what we are talking about. The A certificate film is slated to be released on May 4, and given its bold content the director has played really smart. The 30-year-old Deshmukh has made necessary changes in his film that would be required for it to be broadcast on the small screen.
Kunal's wake-up call has come on the close heels of The Dirty Picture not getting prime-time slots. The Ekta Kapoor production was supposed to be screened on Sony Television on Sunday. The National Award winning film was scheduled to air at 12pm and 8pm, but a last minute verdict by the Information and Broadcast Ministry of India stalled the broadcast. Even after the film went under the knife (59 cuts to be specific) for TV, the I & B ministry found the final cut to be unfit for prime-time slots.
Deshmukh, apparently, was prepared for such situations and he also shot alternative scenes to show his film on the small screen. "We do know there are some guidelines. Whether good or bad, we have to follow them. While shooting Jannat 2, we did take alternate takes for certain scenes like lovemaking and liplocks which I knew might get cut. I had to re-shoot the song so that you can still follow the story. What you will see of Jannat 2 on TV will be almost uncut, but a different cut. I would not want my movies to be murdered with 59 cuts. I don't want to be in the same situation as The Dirty Picture," said Kunal in an interview.
Wethinks the young director has indeed done a smart job by editing out the objectionable content, but what if the I&B Ministry finds some otherwise harmless elements of the film (such as bikini-clad babes gyrating their bellies in an item song or Emraan Hashmi playing hide-and-seek with semi-clad Esha Gupta) distasteful? And even if Kunal re-edits the film, would he still find takers for Jannat 2 without its real masala? You tell us!
 ALSO READ: 'The Dirty Picture' should be aired after 11pm: I&B Ministry tells Sony TV