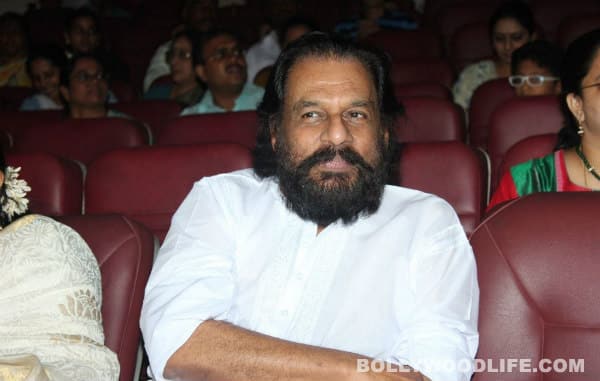 Indian singer K J Yesudas was born on January 10, 1940
KJ Yesudas turns 73 today, but that is just a number. This singer, who has what must surely be a divine gift, continues to be youthful and evergreen, with the ability to cast a spell with his voice.
His deep spirituality keeps him grounded and unfazed by the phenomenal success he has achieved in his singing career spanning six decades. Who else has recorded some 40,000 songs in virtually every Indian language! What's more he's sung in English, Russian and Arabic as well. His repertoire covers the range from devotional music to film songs which go back to the early '60s, when he made his debut, first in Malayalam, then Tamil, before making a mark in Bollywood.
Yesudas' phenomenal talent was honed from an early age and he got a fine education in classical music, learning first from his father, an established musician, and then from greats such as Chembai Vaidyanatha Bhagavatar. His golden voice and his dedication to a lifetime of music have been richly rewarded.
KJ Yesudas has won seven National Film Awards for the best singer in the Indian film industry which continues to be a record. He was given the title of Asthana Gayakan of Kerala State. He was honoured with the Padma Shri in 1975 and the Padma Bhushan in 2002. In 1970, he became the youngest head of the Sangeetha Nataka Academy of Kerala. In 1999, he was named by the Unesco for Outstanding Achievements in Music and Peace. It was an apt honour, for the magnificent singer has done much to promote peace and harmony through his music.
Matching the awards and honours is the affection, even devotion, he inspires among his fans who are legion. They will all be wishing the legend that is KJ Yesudas a very happy birthday today.
ALSO READ
Bhagyaraj accuses Santhanam of lifting Kanna Laddu Thinna Aasaiya story
Kamal Haasan on Vishwaroopam's DTH plans: I will not succumb to any pressure