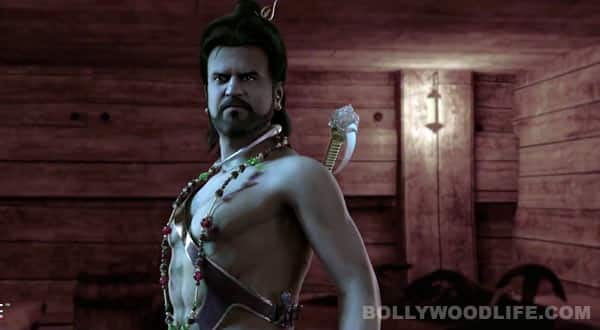 Thalaivaa's much awaited animated film has hit the screens today
Rajinikanth's starrer first photo-realistic performance capture film Kochadaiiyaan hits the theatres today after much delay. This film also marks the Tamil debut of Deepika Padukone and the directorial debut of Rajini's daughter Soundarya Ashwin. So, what can one expect of the Southern Superstar's first animated film on the 70mm? Well, our reviewer Tushar Joshi gives you a heads-up… "Kochadaiiyaan starts with a short film taking us behind the scenes and explaining what went into making of this ambitious live animation project. First thing that strikes you is that the sketching and facial features of the lead stars Rajnikanth and Deepika Padukone is uneven. There are scenes where Deepika looks like someone out of those Amar Chitrakatha comic books. Similarly Rajnikanth's body language, especially his signature walk and those whistle inducing hand movements haven't been able to make that 3D transition.
The story is captivating and takes you back to the time of Maharajas and warring nations fighting for domination. Songs are a major distraction as the choreography looks very disjointed and shaky. The Hindi version will be tough to watch as the dialogues don't match the lip sync and is often out of place.
Battle scenes and the fight sequence between Deepika and Rajni before interval stand out as major attractions. We wish the makers spent some more time polishing the effects, characters and over all feel of the film."
Read Kochadaiiyaan full movie review here!