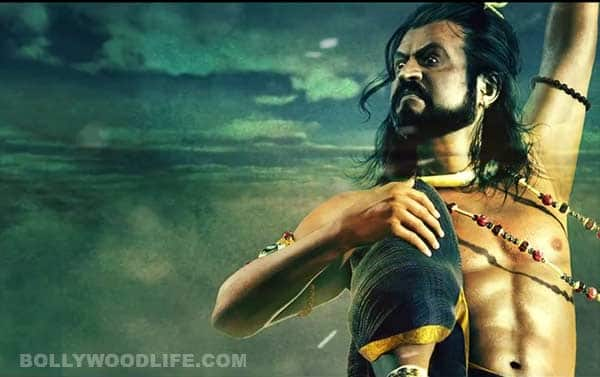 Will the song sung by the Kochadaiiyaan ensemble be able to evoke the grandiosity? Find out…
The makers of Kochadaiiyaan have come up with the video of the latest song of the film—Thandav. The song is an enchantment song which calls out to the lord Shiva and asking for rains. Rajinikanth dances just like we have heard lord Shiva dancing in the mythology books. The tune by AR Rahman is superb and epitomises the mystic feel.
Getting to the song, it is sung by an ensemble of singers, who have been termed as the Kochadaiiyaan ensemble. The passionate singing by the Kochadaiiyaan ensemble, however, fails to evoke that grandiosity of a battlefield. Raqueeb Alam's lyrics sing paeans about the protagonist, played by superstar Rajinikanth. Although being the title track, this song is not that potent and powerful. But all this negativity gets deleted when we see Rajinikanth dancing to the thunderous thumping beats of AR Rahman.
The dancing steps are no doubt very difficult and would have had taken a lot of toll on the superstar's health. As it is a motion capture film, we can rest assured that Rajinikanth, at 63, performed those dancing moves himself. We love this song a lot. What about you peeps?