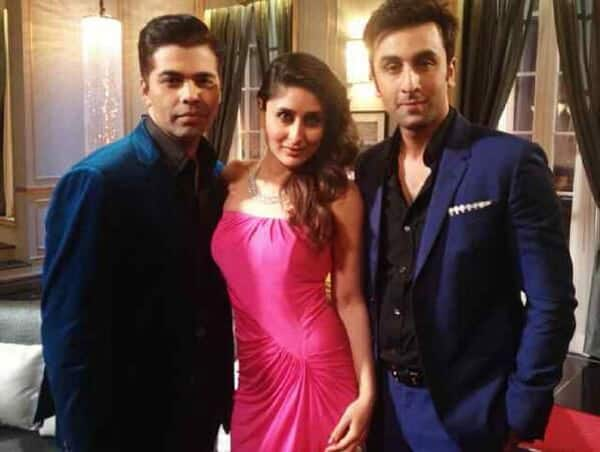 Bebo has never hidden anything about her own life – relationships or cat fights – and tells all about everyone she knows…
Begum Kareena Kapoor Khan has never shied away from admitting her rivalries or romances. She is the rare Bollywood actor who doesn't mind answering personal questions. She wears her heart on her sleeve, as we all know. But looks like Kareena's recent revelations on Karan Johar's popular chat show Koffee with Karan Season 4 has put her secretive cousin Ranbir Kapoor in a spot. While Ranbir thought he was playing it safe by sharing the couch with his sister instead of his not-yet-admitted-to girlfriend Katrina Kaif, little did he expect that Kareena would let the kitties out of her designer bag – she revealed his entire bundle of very personal secrets to the show host, who would have known about everything already, of course. KKK didn't mind talking about her own relationship with husband Saif Ali Khan and was equally open about Ranboo's…err…liaison with Kat. She was the possessive wifey when she said, "I've definitely told Saif that he can't kiss on screen." This is in stark contrast to what she claimed in so many of her earlier interviews, where she insisted that acting was acting and not real life.
But as far as her brother was concerned Kareena has plenty to say – 'I think Ranbir's in love', 'My outfit is ready for your wedding', 'I am going to do a solo dance at your wedding to Chikni Chameli and Sheila Ki Jawani, all the superhit songs of Katrina'. And there was more. We watched amusedly as Kapoor Jr squirmed and blushed, with no response except to ask his sis if the performance would be free.
We can't wait to catch the full episode this weekend. The promos itself make it obvious how uncomfortable the Barfi! star is. And we wonder, did he call her a 'loudmouth' after this episode? We certainly think he should!