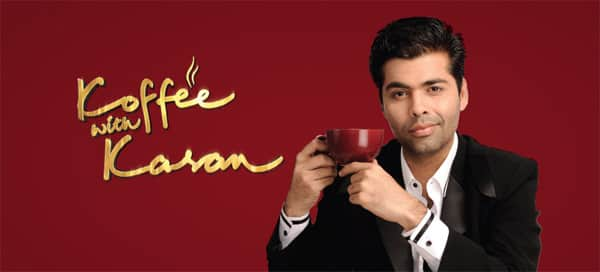 We know all you 'Koffee With Karan' fans have been eagerly waiting for the much-talked-about fifth season of the popular show. While there is still some time left for the show to commence, we have something which might get your curiosity satiated. No we are not referring to the guest list here, we are talking about the set where the new show is being shot. Remember the iconic Koffee Wall, where the autographed cups were kept ? This year it has got a makeover. We had got a slight glimpse of it in the promo and now we have got our hands at its complete picture. Unlike the previous seasons where the Koffee Wall was a stand-alone unit, this year the wall has been sophistically integrated into the set.
Here's a glimpse of how the iconic Koffee Wall will look this season –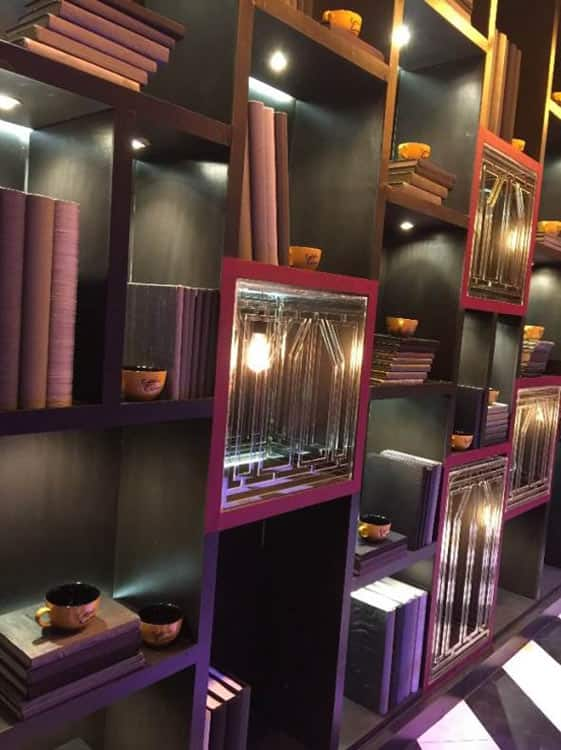 It seems the channel officials and Karan are leaving no stone unturned to ensure that season 5 is filled with style, grandeur, gloss and panache. Now that I have seen the Koffee Wall, I am even more excited to know the names of the celebrities who will adorn it with their autographs.
Rumours were rife that Fawad Khan will be the first guest on the show. But, after the much-debated ban on Pakistani actors by Maharashtra Navnirman Sena, it's highly unlikely that we will get to see him on the show now. However, as we informed you earlier, Karan Johar's close friends Shah Rukh Khan and Alia Bhatt will grace the prestigious couch in the first episode. The two are featuring in Gauri Shinde's film Dear Zindagi together and we can't wait to see these three spilling the beans on Koffee with Karan! We also hear that Karan's close friend Twinkle Khanna will feature along with her husband Akshay Kumar on the show in the later episodes. This will probably be the first time when these two will be seen together on a chat show. We say – Karan, start the show already!
Season 5's promo released a few days ago and it left us all intrigued! It was as disillusional as the secrets of these Bollywood celebrities. Because of the smart lighting on Karan's face it looked as if he was moving his face, when he wasn't in reality. It looks like he is in a mood to tease a lot of people and we know Karan doesn't spare anyone. If the promo is to go by then this season will deal with a number of topics right from love, botox, relationship and friendships. Koffee with Karan season 5 will premiere on 6th November on Star World. Also Read: Koffee with Karan season 5 promo out; Karan Johar promises to make the stars very uncomfortable on the couch!