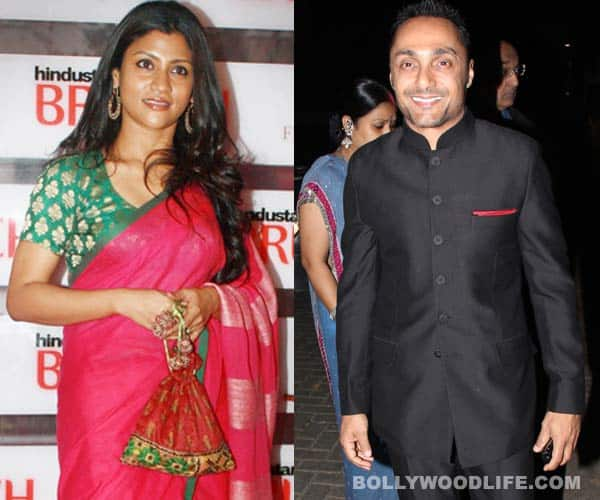 The two versatile actors have been roped in by Bengali movie maker Suman Mukhopadhyay for a movie based on Rabindranath Tagore's classic
Only twice did we have the chance of seeing Rahul Bose and Konkana Sen Sharma pair up on the big screen – in Mr and Mrs Iyer and 15 Park Avenue. While the latter revolved around Konkana's relationship with Shabana Azami, it was in Mr and Mrs Iyer that we got to see the chemistry between Rahul and Konkana. One that gently tugged at our heartstrings. Yes, it was awkward, yet very realistic. Now, after almost a decade, the two stars are again slated to come together for Suman Mukhopadhyay's movie based on Rabindranath Tagore's classic, 'Shesher Kabita'.
The story here revolves around Amit Ray and Labanya. The two protagonists cross paths in a car accident and eventually fall in love. But their love story does not culminate in marriage. This classic of Tagore's is filled with tangled emotions, and that's what attracted Suman to it. "I want to concentrate more on the characters. The desire to get someone and then when you finally do so, the illusion fizzles out. There is an aspect of puzzlement in all human relationships. This is what drew me to the story," he says.
But to do justice to such roles, a director would require really good actors. And wethinks that Mukhopadhyay did a very good job of roping in actors like Rahul Bose and Konkana Sen Sharma.
What's more, according to buzz, the shooting of this movie will take place during May-June this year in Kolkata, Shillong and Oxford. Talking about her treatment of the film Mukhopaydhyay, promises that the narration will oscillate between poetic and realistic levels. And that bit of information really whets our appetite and makes us gear up for this Rahul-Konkana starrer. Doesn't it, readers?