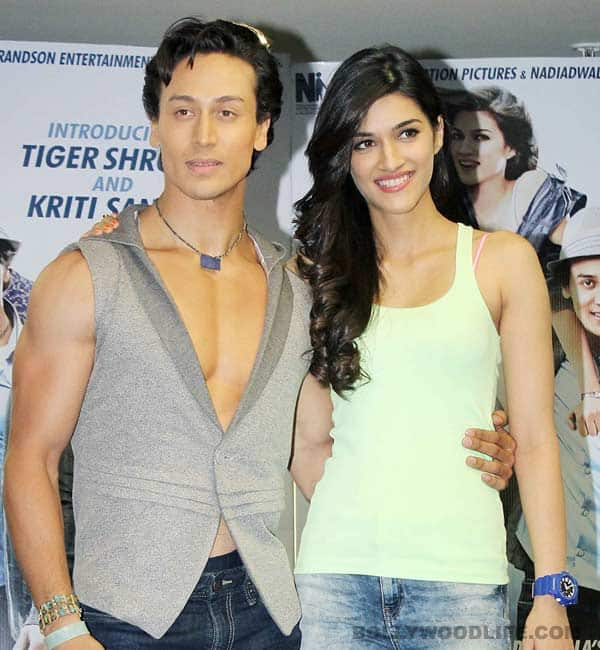 The Heropanti babe talks about her character in the movie and also discusses her co-actor Tiger Shroff in this exclusive video
When the title of the film is Heropanti, what scope does it leave for the heroine? Yes, Jackie Shroff's dashing son is making his debut with the movie in question. The name of this venture suggests that the script would predominantly revolve around the machismo displayed by our hero Tiger.
And we are curious enough to know what Kirti Sanon-the gorgeous gal who is also making her debut right alongside Tiger-is offering to the movie in terms of character. " I play this girl who hails from a very conservative family where girls have very limited time to fulfill their dreams or live the life they want to lead, before they tie the knot. So I have very little time on my hand and I want to achieve a lot," said Kirti about her role in Heropanti.
Ask her how was it working with the charming dude that Tiger is in Heropanti, and Kirti doesn't mince her words. "Tiger is a very shy and soft-spoken. He opened up gradually during course of filming Heropanti," said Kirti.
Watch the video to know how the two good-looking people bonded big time on the sets of Heropanti that will release across India on May 23.