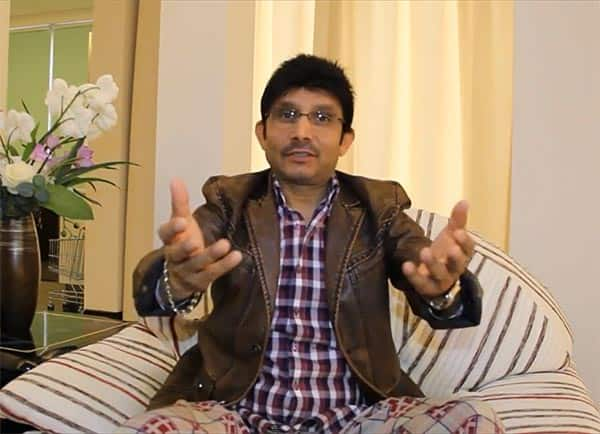 The controversial and self-styled actor-turned-film critic is quite happy with the Shahrukh Khan and Deepika Padukone starrer
Kamaal Rashid Khan aka KRK has given full marks to Shahrukh Khan's Chennai Express – a film which has garnered extreme reactions from other critics such as entertaining or 'boakwaas'.
At the beginning of his review, KRK does a little Lungi dance from the movie, and wishes everyone a happy Eid. We don't know what to expect from his review.
But KRK tells it like it is – Chennai Express is a simple love story with comedy. There is no gaali, no kiss, no sex. And towards the end, "You fall in love with Chennai Express," he says. He adds that there is "Kahaani mein mithaas".
He claims Rohit Shetty's direction is a lesson to filmmakers who feel swear words, sex and kissing scenes are necessary to make their movie a success. Rohit has yet again proved that he is the best, and Shahrukh Khan has hit the bull's eye this time as far as his director is concerned, says KRK. He gives 5/5 to Rohit.
Shahrukh acting is 'bahot badhiya' as usual, and Deepika Padukone is mindblowing, opines KRK.
The film is a sure fire hit, concludes KRK. Watch video of his Chennai Express review and tell us if you agree with it!
WATCH KRK'S CHENNAI EXPRESS REVIEW:

Rating:
out of 5
Reviewed by Shweta Parande
* Poor
** Average
*** Good
**** Very good
***** Excellent