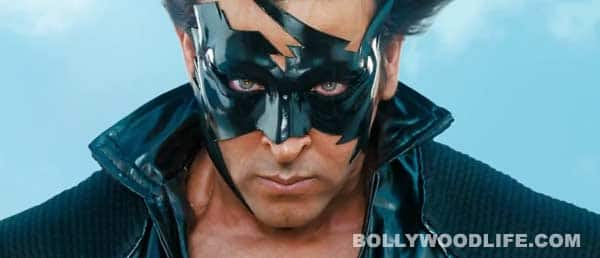 Just listen to these one-liners from Rakesh Roshan's upcoming superhero flick and you will agree with us
Don't get us wrong. We love Krrish and we adore B-town superhero Hrithik Roshan too. In fact, we are excited to watch Krrish 3 but we have our genuine concerns. After watching the snazzy digital effects in the Krrish 3 promo we wondered if this movie could hold our ever-demanding attention, especially when we have happily satiated our eyeballs on visual treats like Superman Returns and Avengers. But it was Hrithik who assured us about the film and said that the movie is at par with Hollywood productions. But assuming from what we have seen till now- and we are not jumping the gun, mind you- Hrithik's superhero film has not really shaken us up.
And now here are the dialogue promos which have made us even more uncertain, if not cynical, about this superhero flick. Sample this-"Krrish ek soch hain jise koi kaal nahi maar sakta," says a distressed Priyanka Chopra in the promo. Now wasn't that supposed to be the classic line from RGV's Sarkaar. Even Vivek Oberoi, who is playing villain in the movie mouths this line-"Marte toh who hain jo janam lete hain Krrish". As if these cheesy lines are not enough, you will also get those giant tongue wagging creatures and mean mutants.
Considering the songs, the promos and now the dialogues that have been released by the makers, we just hope that the superhero flick does not let us down.