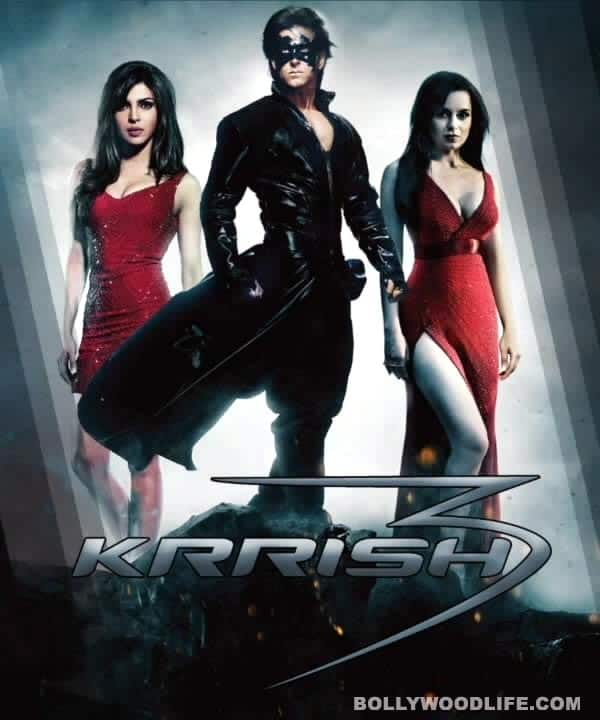 A scriptwriter from Madhya Paradesh claims that he wrote the script for the movie but hasn't been given credit
Uday Singh Rajput, a nondescript scriptwriter from Madhya Pradesh, has dragged the makers of Bollywood film Krrish 3 to the Bombay high court over copyright violation. Rajput claims that he wrote the script for the movie but wasn't given credit for it. The makers of the film have also moved the court asking that Rajput's plea be not entertained and the release of the film not be disturbed.
Judge SJ Kathawala will be hearing both petitions today (Tuesday) and will then pass an order on the matter. Rajput said in his plea that he had registered his script with the Film Writers Association in 2008 under the title Krrish 2. He later sent a copy to Rakesh Roshan for consideration, but got no response from him.
He claims a few days ago he realised his script had been used by Roshan to make Krrish 3, and the credit was given to one Robin Bhatt.
Advocate Rekha Mehta, appearing for Rajput, said, "We wrote to Roshan and demanded he give us due credit, but there was no positive response from their side. Thus we moved the high court seeking a compensation of Rs 2 crore and as interim relief, sought an injunction on the release of the film, scheduled to be released on November 1."
The suit filed by Roshan's company, Film Kraft Productions Limited, has moved the court, asking that the release of the film not be interrupted.
Courtesy: DNA