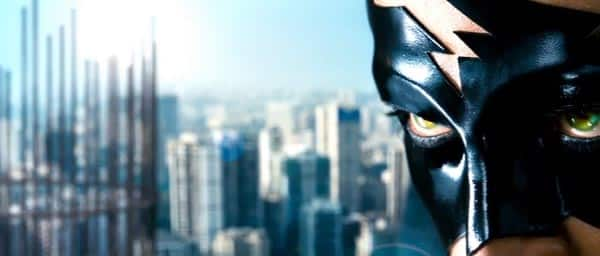 The most awaited trailer of this season is out. Wethinks it's high on special effects, but lacks the emotional aspect that Koi Mil Gaya and Krrish had
The third part of Rakesh Roshan's science fiction series, Krrish 3 continues with the story of Rohit Mehra and his superhero son Krrish aka Hrithik Roshan and how they defeat the evil force, this time played by Vivek Oberoi.
The trailer of Roshan's new opus starts with Rohit saying 'Tumhare dhoop ki shaktiyon se milnewale raaz ab main samajh gaya hoon. Agar mera experiment kamyab ho gaya toh duniya ko ek nayi shuruwat milegi', pointing at Jadoo staring at him from a distance. And then comes the villainous being born to rule the world – Vivek Oberoi, who can unfortunately only be heard and not seen, saying in a voice oozing evil, 'Kaal ki kaaynaat mein welcome!'
Hrithik aka Krrish impresses with a powerful 'flying' entry and looks determined to vanquish the evil; as his introductory line in the promo says: One man must battle like never before. Hrithik has been quite upbeat about Krrish 3, since it has fantastic graphics and special effects, all done at Shahrukh Khan's Red Chillies SFX in Mumbai.
Talking of the superb buzz this long in the making sci-fi flick has generated, leading exhibitor-distributor Akshaye Rathi says, "They say Karan Johar's films appeal to audiences from Bhatinda to Boston. Rakeshji's Krrish 3 will have appeal from Malegaon to Mars! With VFX absolutely at par with the best standards in Hollywood, a superb story stunning action and Hrithik Roshan playing the protagonist, there's nothing that can stop this film from becoming one of the biggest grosser in the history of Hindi cinema!"
Don't be surprised if Roshan's brilliant commercial sensibilities combined with Hrithik's star power results in the biggest Diwali hit of 2013 in Krrish 3 and redefines Bollywood business. Take a look at the trailer and tell us what you think….