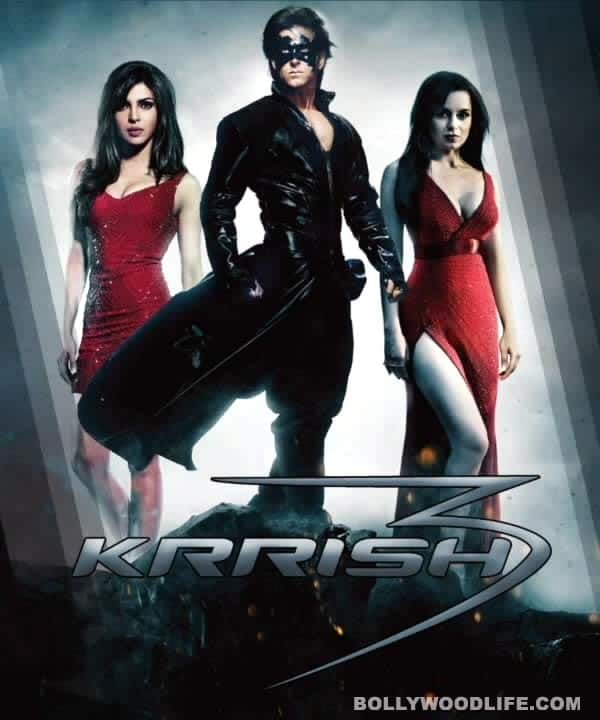 Hrithik Roshan's latest release becomes the highest grosser
Last week we had told you that it was difficult, but not impossible that Krrish 3 would break the Chennai Express record of rupees 227 crore and become the highest grossing Bollywood film ever. Well, looks like that is about to become fact. In a week no doubt dulled by the triple assaults of mithai, firecrackers and the mission to Mars, the Indian public has warmly embraced the latest Roshan assault on the senses. Collections as on Monday stand at a shade above Rs 206 crore. There is no accounting for taste and truly we get the films we deserve.
Chennai Express faced a barrage of criticism when it released, mostly from ivory tower reviewers who have little or no idea what the paying public likes. The audience turned up in huge numbers regardless of what the so-called pundits wrote. The discerning amongst the audience realised that under the usual Rohit Shetty bombast of loud background music and cartwheeling vehicles, lay a smart wisecracking script that subtly undercut, yet, celebrated genre conventions and not so subtly, but very funnily, laid waste to Shahrukh Khan's legacy. It is difficult to see Krrish 3 get such a reassessment.
Now that the Indian public has so whole-heartedly embraced the Roshans into their wallets, we can expect more of me too films from Bollywood. RA. One, though a highly entertaining film, did not meet audience expectations. Anubhav Sinha and Shahrukh Khan set the bar too high, perhaps being ivory tower residents themselves. Clearly the Roshans are men of the people and simply changed the setting from high concept to low concept.
Where Sinha and Khan erred was to have some non-veg jokes in RA.One. That simply won't do in modern, 21st century India, where family friendly films like Krrish 3 are desperately required by the audience of men who have watched the excellent Grand Masti thrice, in order to take their children and thereby achieve guilt expiation. The children, once they get past the commercials on screen, will get the correct message of good triumphing over evil (they would have downloaded and watched Grand Masti without the knowledge of their parents anyway, being much more tech savvy than the parental generation).
While we sincerely applaud the grand success of Krrish 3, set to the soundtrack of all the Roshans, except Rajesh who must now be forcibly retired, singing all the way to the bank, it is now time to look at the adjusted for inflation list. Sholay 3D will be released on January 3 and after its run, it will be interesting to take a look at a list that adjusts India's all-time blockbusters for inflation and see how the grosses stack up to the likes of Krrish 3, Chennai Express and 3 Idiots.