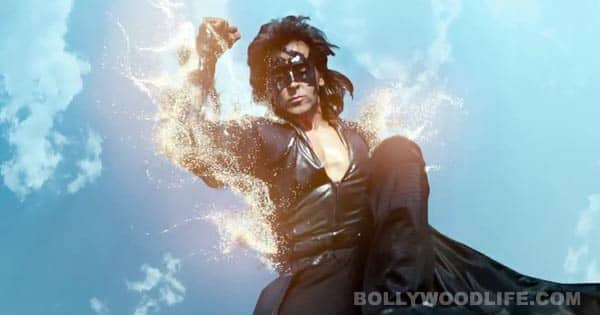 The title song of the year's much awaited superhero flick is superb to look at, but not so exciting to listen to
Here's yet another downer from Krrish 3! So far the promising looking venture has not quite impressed us musically so we were waiting with bated breath for the title track to come out-and yet again Rajesh Roshan has let us down with a not so power-packed track. Visually, the song is entreating as we get to see the superhero leaping from one building to another with his heroic panache. Even the villain Kaal (Vivek Oberoi) looks impressive, so does Kangna Ranaut in her mutant avatar.
Sung by Anirudh Bhola, Rajesh Roshan and Munni badnaam hui fame Mamta Sharma, this track is not exactly hair-raising. Considering that the superhero will take his might to the next level in the third installment, we were expecting an explosive track that will blow our minds. The soft hum and the clichéd lyrics reinforcing that every superhero is born to take away the menacing darkness did not inspire us the way a superhero song should have!
But the stunning VFX have convinced us that Krrish 3 will be a stunning venture with every frame filled with never-seen before visual treats. Now you watch the song and tell us what do you think?