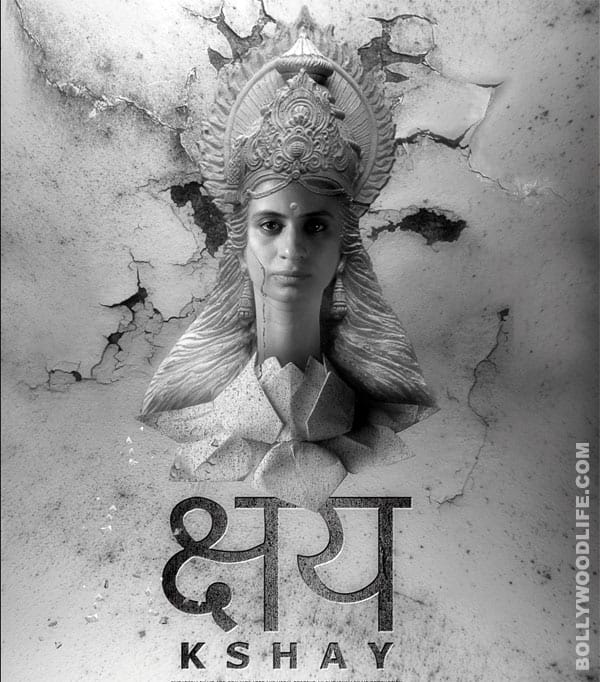 Director Karan Gour's film about the life of a lower middle class couple makes a statement about the obsession for money and the pointlessness of it
Kshay is one of the rare films of its kind that has actually found a release, albeit limited. After doing the rounds of international festivals and winning rave reviews, it is now being released this weekend. First things first – Karan Gour's debut film is not a regular popcorn flick. Far from that, it is art cinema at its indie best. The makers have chosen a grim subject with characters that could be from real life, people who are going through a rough patch and dealing with it.
Living in a dingy bylane in Mumbai, the protagonists are Arvind and Chhaya, a married couple, essayed impressively by Alekh Sangal and Rasika Dugal. Arvind is a building contractor and Chhaya, an artist who has just undergone a miscarriage. The couple is trying hard to make ends meet but is happy with one another. Life chugs along, till one day Chhaya spots an idol of Goddess Lakshmi and falls in love with it. She knows her husband can't afford to buy it, but she wants it, perhaps hoping that she might be blessed with a baby by worshipping the deity.
On the surface, Kshay is a simple story about a couple, but dig deeper and you see the nuances and the distinct vision of the director. You notice subtle metaphors – in one scene the couple is sleeping while the camera shows how they are living beyond their means – the bedsheet is not long enough to cover their feet. Written, directed and edited by Karan Gour, Kshay is a story well told.
ALSO READ: 'Love, Wrinkle-free' movie review: A good coming of middle age film