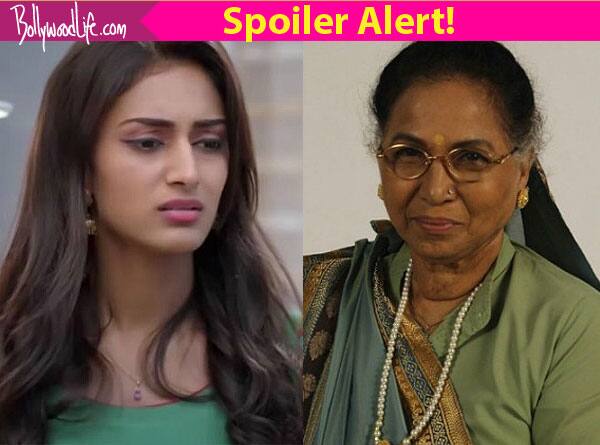 Ishwari and Sona's family have finally agreed to get Dev and Sona married. While Ishwari claims that she is completely happy about the marriage, we all know that she is secretly still the insecure mother who cannot share her son with anyone else. Though Ishwari (Supriya Pilgaonkar) has agreed to the relationship, Radha keeps filling her head with garbage about an inter-caste marriage and different family backgrounds. Dev (Shaheer Sheikh) and Sona (Erica Fernandes) are completely unaware of how difficult it is for the Dixits and the Bose family to get along well without keeping the past in mind. Bejoy is still in a dilemma about Sona and Dev's marriage finding it extremely difficult to trust Dev.
Ishwari, in fact, even speaks to Bejoy about making the couple sign a prenuptial agreement which the couple are completely against. Bejoy, humiliated by this proposal, lashes out at Ishwari saying that they have raised their daughter to be an independent woman who will survive without feeding on their money. Ishwari tries to reason with him but Dev overhears them and apologises to Bejoy. He explains to his mother what his relationship with Sona means to him and assures her that they would never need a prenuptial agreement. An unconvinced Ishwari tricks him into signing the papers any way. Even though the name Sonakshi Bose is written in bold letters on the document, Dev somehow doesn't see it and signs it. As if Ishwari wasn't enough, there is going to be a new entry in the show who will lead the way for Ishwari to play her wicked games. (ALSO READ: Ishwari tricks Dev into signing the prenuptial agreement)
Veteran actress, Amita Udgata, is all set to make an entry in Kuch Rang Pyar Ke Aise Bhi as Dev's bua. Now that the marriage preparations have begun in full swing, bua's entry is going to add additional spice and drama to the show. Though both families have agreed on a Bengali wedding ceremony, bua will put across demands of following all the traditions according to their customs. She will make Ishwari feel guilty about accepting all the demands from the Bose family and will also manipulate her to control Sona. Bua will play a major role in making Ishwari show that she has more power and say in the house than Sona.
Look what just turned into a Saas-bahu saga! We really hope the try to put in some humour in the whole 'Bua takes over Ishwari's mind' game. The show is way too serious as it is and it would be refreshing to see some humour in the show. What do you guys think? Will bua's entry spice up the show? Post your opinions in the comments below!