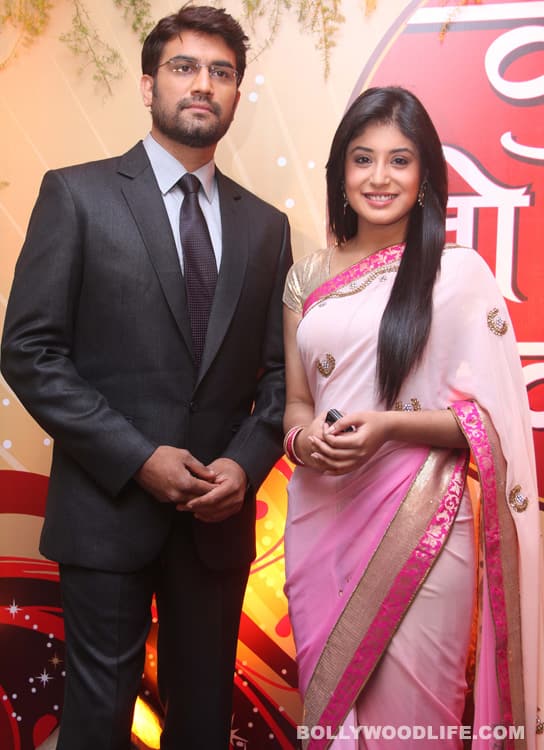 Mohnish Behl walked out of the new age love saga leaving his fans disappointed and miffed. The channel brought Sharad Kelkar as his replacement. After a week in the shoes of Dr Ashutosh, we can conclude that Sharad is definitely not a bad choice
Without rushing into judging Sharad Kelkar as Dr Ashutosh we gave the actor a week to see if he could really pull off the intense, serious and silent character in Kuch Toh Log Kahenge. And Sharad surprised us with his performance, subtle smile and silent agony. The track over the week had Dr Ashutosh recovering from a near-fatal accident while Dr Nidhi (Kritika Kamra) was frantically trying to convince her family about her relationship status with Ashutosh. But things clearly didn't work in their favour as Nidhi's father and Dadi bua (grand aunt) refused to accept her choice and decided to take her far away from Lucknow.
Sharad gets under the skin of the character so beautifully much so that the viewer may not even notice Mohnish Behl's absence. The chemistry between Kritika and Mohnish always seemed a little shaky and awkward, but with Sharad stepping in as Dr Ashutosh, the transition is smooth and enthralling. In spite of the onscreen age gap between the couple, their romance leaves us with a lingering smile, kudos Sharad. In short, we think Sharad Kelkar is definitely the ideal choice to play Dr Ashutosh; the actor has indeed nailed it. So much so that he may even be better than Mohnish Behl .