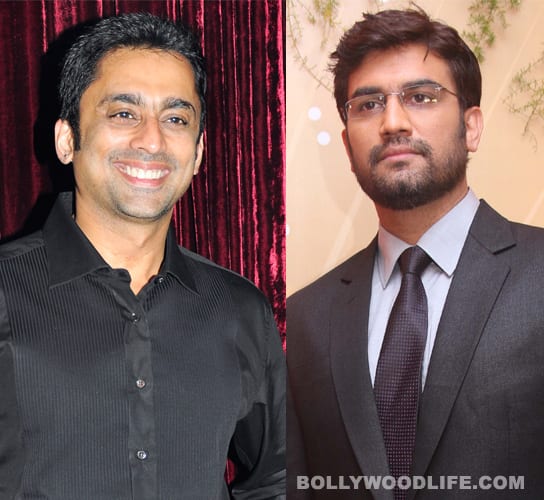 The Kkusum actor was almost finalised as Mohnish Behl's replacement when a look test undid him
We were the first to tell you that Anuj Saxena was the most probable replacement for Mohnish Behl in Kuch Toh Log Kahenge. Anuj had already met the show's producer Rajan Shahi for playing the new Dr Ashutosh. Many of you who read the story commented that he was not the right choice, and we too wondered whether Anuj would be convincing in the role.
The latest buzz we heard about this is that the production house and channel concerned were all set to have him sign the dotted line till they did a look test. Anuj has recently cropped his hair really short, army style. When Kritika Kamra (who plays the female lead Dr Nidhi) and he came together for a look test, everyone realised that this pairing wouldn't work. Anuj did not look mature enough for the role. Dr Ashutosh is a middle-aged man in love with a 22-year-old girl in the show, and the Kkusum actor just did not look old enough.
That's when the production house and channelwallahs dropped the idea of casting Anuj and scrambled to finalise the deal with actor Sharad Kelkar instead. Sharad revealed recently that since he didn't have any projects in hand, he had been experimenting with his looks by growing a stubble. When he met the producers for starring in KTLK, they were impressed with his new look and urged him to continue with it for the show, too. That's how Sharad is now the new Dr Ashutosh instead of Anuj. The ways of television!
ALSO READ: Sharad Kelkar: Not going to copy Mohnish Behl's style in 'Kuch Toh Log Kahenge'