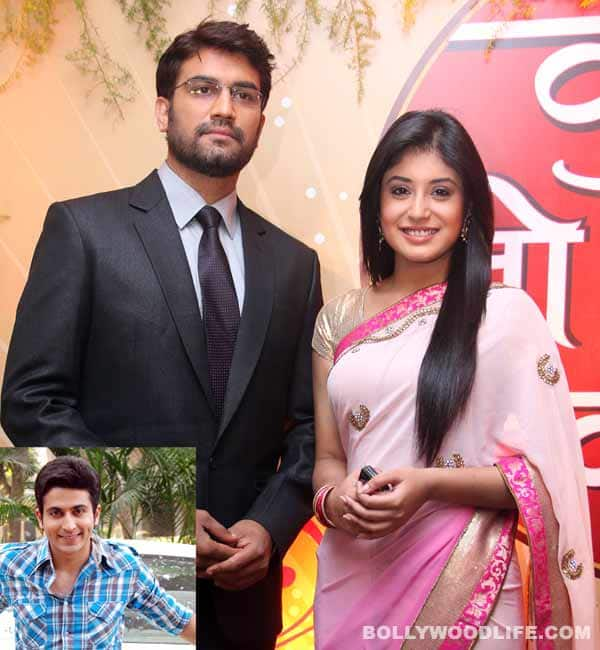 We couldn't believe it either when we first heard about it. But Kuch Toh Log Kahenge is heading for some major and shocking drama over the next week
The show about a 'young girl falling head over heels for an older man' is going to witness a new twist with the entry of the fresh character Amar (Dheeraj Dhoopar), who is smitten by Dr Nidhi (Kritika Kamra).
Dr Ashutosh (played by Sharad Kelkar) and Nidhi have been constantly fighting and arguing about the latter delaying her pregnancy, Dr Mallika and a few other issues. While the relationship between the couple is strained, it's bound to be aggravated further as Dr Ashutosh sees Amar flirting with Nidhi. How clichéd – only men have the right to be jealous, no!
The new entry definitely will add some spice to the very bland story that's been going around the same old corners in Kuch Toh Log Kahenge. Frankly, when Karan Wahi entered the show, there was a little hope that something exciting would happen, but before we knew it the doctor couple was married. Now, with Dheeraj Dhoopar's track, let's hope the makers find innovative ways to keep us hooked. Since we always believe in extremes, here are a few suggestions the makers can consider:
Nidhi decides to enjoy the attention showered on her by Amar and fakes a romance with him to make Ashutosh jealous. We are sure that would work like magic!
Amar falls madly in love with Nidhi because her face resembles that of his his dead girlfriend.
Nidhi and Amar can have a past life connection. Fiction and superstition, after all, go hand in hand, no?
Amar and Nidhi get caught in the storm on her way back from the hospital. One thing leads to another and they make love in the car. But of course they can pretend she cheated because it was a life and death situation.
The show's TRP is currently at 1.0 and it desperately needs to revise the plot in order to retain the attention of the audience. Now, wethinks, the show must end before it loses its charm entirely, or else come up with something far more riveting than the mundane. Let us know if you disagree.