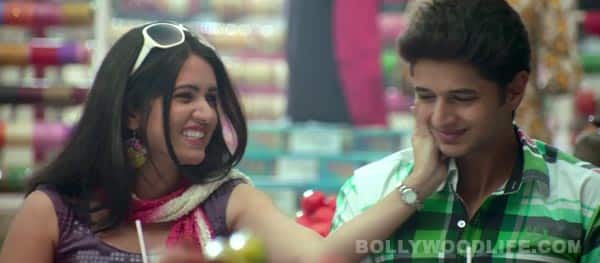 The Balaji film Kuku Mathur Ki Jhand Ho Gayi's latest offering Phacebook Pyaar has a tinge of Bhojpuri blended with a haryanvi tadka! Read to know more about Palash Sen's comeback song…
Often when you sit in a cab in Mumbai the driver who more often than not hails from UP or Bihar is listening to Bhojpuri music on the system. Palash Sen's latest rendition Phacebook Pyaar captures that Bhojpuri ishtyle. He skillfully blends the catchy music with what is forever trending in our time: Facebook!
Palash composes a song that is likely to play at every house-party, taxi-cab and wedding ceremony alike. The lyrics, also penned by the Euphoria singer, have a comic touch to engage listeners. The Maaeri singer adds a nasal twang to his voice for this one and in our first listen almost sounds unrecognisable. Unlike Himesh Reshammiya, Sen has done his job well. The song is a duet and singer Tulsi Kumar also lends her voice to it.
The video has the shooting of a Bhojpuri film running in the backdrop and captures the exuberance and colour of actual Bhojpuri cinema quite well. This one is far better than the Tarzan song and we are looking forward to more music from this quirky film.
Here is a listen in to Phacebook Pyaar. Tell us what you think about this one in the comments section below!