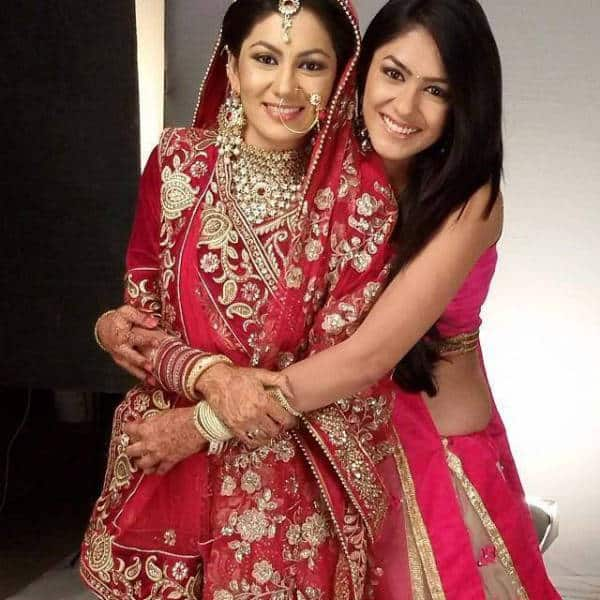 The Ekta Kapoor show is witnessing some major drama
Balaji Telefilms' Kumkum Bhagya starring Shabbir Ahluwalia (Abhi), Sriti Jha (Pragya), Arjit Taneja (Purab) and Mrunal Thakur (Bulbul) has recently become the talk of the town. Usually, the lead actors often walk away with the love of the audiences and popularity. However, things seem a little different.
The two tracks running simultaneously include Bulbul's love track with Purab and Pragya's post marriage dilemma with Abhi. But the junta seems to be more interested to see Bulbul's love story than Pragya's complicated marriage. In the recent episodes, we saw Purab run away from his wedding to Alia (Abhi's sister) when he figures out her plans. He tries to meet Bulbul so that he can convince her to marry him. With all the complications – fans are eagerly waiting to see how Purab and Bulbul will meet.
When we met Mrunal on the sets of Kumkum Bhagya and queried her about this, she said, "The audience wants Purab and me to marry, no matter what. But will Bulbul agree or not remains to be seen." According to us, the audience seems more interested in knowing Bulbul's fate. Ever since Mrunal's track has gained importance, her popularity has soared to new heights. So does that mean Sriti's track has taken a backseat? Well not 'coz the makers intend to, circumstances just compelled them to concentrate more on Bulbul and Purab. Of course, it is indirectly intertwined to Abhi and Pragya's future as a married couple.
Even on social networking sites, Mrunal seems to have gained a lot of popularity and fan following. Knowing Sriti, we are sure the actor will not have a problem with it.