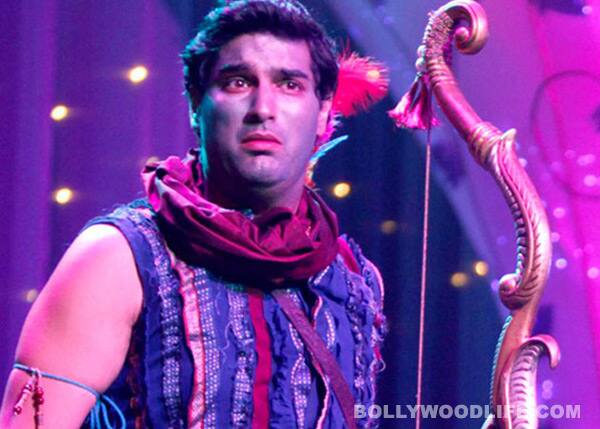 The funny man from Nautanki Saala talks about losing weight, directing a movie and being a part of the Kapur family
Kunaal Roy Kapur was super funny in the cult comedy Delhi Belly, and now he is gearing up to make the audience laugh once again in Rohan Sippy's Nautanki Saala. Kunaal, who entered Bollywood after doing theatre for almost ten years, is still trying to find his focus on the big screen. But just one conversation with him and you know that he is here to stay. The actor, who has lost 20 kilos since his last movie, talks about playing comic characters, his ambitious feature film and working with his brothers Siddharth Roy Kapur and Aditya Roy Kapoor.
You have lost a lot of weight…what have you been doing?
I am not really into gymming. I don't like it. I enjoy outdoor activities like running and swimming a lot more. But I think I should work on my muscles now; I can barely carry my three-year-old daughter and my two-year-old son!
Since your first hit was the quirky Delhi Belly, people expect you do to do something offbeat again. Do you expect that too?
I am hoping to be part of projects that are at least a little different in their tonality. The tone of the humour in Nautanki Saala is different. I am not saying it is cutting edge. But it's a bit of slapstick and a bit of wit. Humour wise, it's mellow. It's good to experiment with the genre; it's commercial and offbeat at the same time.
But if you want to do new stuff, then you have to start generating your own content – your own scripts.
You are working on making a film, right?
I am trying to make movies. I am looking forward to directing a movie. It's more involving and fulfilling than acting. You get to poke your nose into other people's business and tell them what to do, which is always nicer than acting. I am making a dark comedy…it's in the process of casting.
You won't act in it?
I won't act in it. I want to try to direct it right, rather than put my finger in too many pies. If I am able to direct it right, it'll be a big deal.
You took a lot of time to make the transition from theatre to films – about ten years. Did the right opportunities not come your way?
Any theatre actor who wants to make acting a profession has to look for other options at some point, because stage is not going to pay you enough. It's tough to sustain. I took up photography at one point and assisted Boman Irani for a few years. Television is not a space that fascinates me when I look at the content that is being produced currently. Just Mohabbat was nice and cute, but after that TV content changed. Then I did get a couple of film roles like Loins Of Punjab Presents and Punga Na Lo – where I was the lead hero…and it turned out to be a sad story!
Things have changed, right? There is space for all kinds of actors in Bollywood now…
Yes, that's true. As an actor you have to be persistent. I didn't want to do television. I don't want it to sound demeaning, but I just wasn't interested. As and when opportunities in films came up, I took them. Also, you should know how much importance you should give to a film that doesn't work. You wait for the next role if one film doesn't work.
Do your brother Aditya Roy Kapur and you discuss films?
We chat a lot about movies and cricket. We are both huge cricket fans. When it comes to movies, we talk about all sorts of things – good performances, people we'd like to work with, the films we loved or hated, and scripts. But we take our own decisions.
We are actors in very different spaces. I see him taking on the role of a mainstream hero. I see no reason why I can't do it, but well, in a different space and in a different sense.
It depends on the scripts, producers and directors. They might not want a typical looking guy. That's what filmmakers look for when making an interesting combination or pairs. If you have two pretty people, the story has to be really strong.
Do you see this scenario come true – Siddharth Roy Kapur's UTV produces a film, you direct it and Aditya acts in it!
Who knows! We have never spoken about it and we don't operate like that. The opportunity to work with both my brothers would be great, but we haven't planned anything.
If it were a family run business yes, but UTV is not a family run business. It's a company and you need to respect that. The opportunity to work with brothers would be tempting no matter which company produces it.
You worked with Imran Khan and Vir Das in Delhi Belly, and you had a great time. And working with Ayushmann Khurrana…?
He is a busy actor. He starts fiddling with something or eating an apple in a scene, and makes it very fluid. It doesn't seem like dailoguebaazi because of that. It's very conversational. We had a great time working together because we had a nice workshop process, and we got the time to work on our lines and bounce them off each other. We knew each others dialogues by the end of it.
Were you two in splits while shooting for the scene where Ayushmann applies ointment to your behind?
Sad thing is that while it was funny to everyone else, it was not funny for both of us. And I don't often like it when men feel my behind! So it wasn't pleasurable or funny for either of us. We were doing the scene very seriously, but everyone on the set was laughing.
How have you used your theatre experiences in this film, since Nautanki Saala revolves around the stage?
Whatever theatre experiences we have had, we tried to use – the sense of tension you feel when you are going up one stage or the goof-ups that happen. Ayushmann also comes from a theatre background and we knew exactly how it's going to be. So we knew how the audience would react to something on stage.
Did you improvise with your scenes during shooting?
There was improvisation, but it happened during workshops. We made a lot of changes to the script during the workshop. I remember, there is this one scene which evolved because of these rehearsals. It would have never worked if we had gone on to do it directly on the sets.
You are perceived as a funny man now. Is the real Kunaal funny?
I try to be funny whenever I can. But I don't like to push it! You don't want to be overbearing with your humour. You are a certain way and you playing a certain character, but you can't change the kind of person you are.