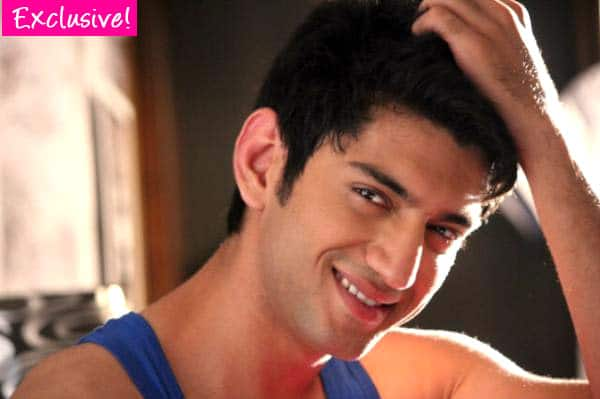 The actor has been catching up with all his pending work, relaxing and meeting his long lost friends ever since his show ended… Guess work has really taken a backseat
We caught up with Kunal Jaisingh aka Ranveer from Channel V's The Buddy Project to find out what the actor is up to. Kunal spoke about his experience with the cast and crew of The Buddy Project, his vacation plans with friends, his future projects and more. Read excerpts from the interview…
How was the experience of working on The Buddy Project season 1 and 2?
My journey from Season 1 to 2 has been amazing. It never felt like work. It was as though we were going from one house to the other. The entire unit was very close, friendly and warm towards each other. We were like one big family. So when the show ended, it felt like the family has parted ways.
Do you think The Buddy Project has given you a platform in the telly industry?
Of course. I couldn't ask for a better platform to showcase my acting skills. In The Buddy Project, the acting is very unorthodox. You can emote exactly how you feel. There is no fixed form of acting, direction or lighting in this. I believe The Buddy Project has showcased every actor's acting talent. It's the best way to judge any actor.
We had heard that the makers were coming back with a season 3 for the Buddy Project, but then it got shelved. What really happened?
There was some miscommunication between the channel and the production house. It was the channel and the production house's call to shelve the project. I have no clue about the real reason behind it.
So what kind of projects have you been getting off late?
I have been getting a lot offers lately. But right now I want to travel. I really need a real break and that's a priority unless something really good comes my way.
How would you define 'really good'?
There's nothing particular in my mind that strikes at the moment. I loved my character Ranveer in The Buddy Project, so I took it up. So something that is hatke – be it positive or negative, I will take it up.
What have you been doing ever since the show went off air?
I have been catching up on some rest that I really missed for the past two years. I have finished off all the pending work that I have been procrastinating. I caught up with a few friends and I have started my gym routine again.
You said you had some vacation plans. Where to?
I have a few options in my mind, but I am not sure where to go. Nothing is materialising as of now. It could either be within the country or somewhere abroad. If I go abroad I will be taking a long vacation. I am contemplating between Singapore and Australia, let's see. I will be going with a group of friends, so coordinating that will take some time.
So are you still in touch with everyone from The Buddy Project?
I am in touch with everyone from the  Sunshine Productions' show, which includes friends from season one as well.