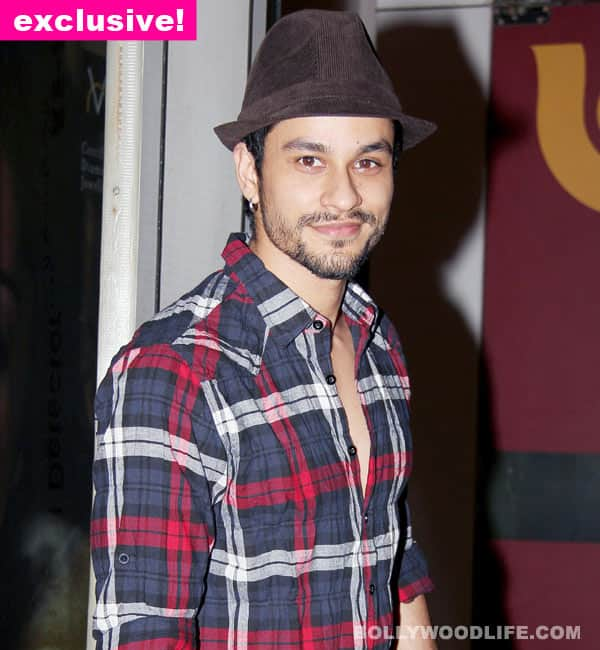 Mahesh Bhatt's discovery talks about attempting India's first zombie flick – Go Goa Gone (GGG) – why he prefers keeping a low profile, marriage plans, competition, matters related to the heart and much more in an exclusive, candid chat-fest…
A film debut with Vishesh Films in Kalyug fetched Kunal Khemu the recognition and awards with Mahesh Bhatt's banner backing him all the way. Madhur Bhandarkar offered him the career-defining role of Silsila in Traffic Signal and Khemu did strive to cash in on it by essaying several entertaining characters in films released thereafter – the most applauded in the form of the popular character Laxman in Rohit Shetty's Golmaal 3. With Go Goa Gone, the actor is all set to turn a new page in his career.
Hardship has added a kind of maturity and the veneer of experience, a hard shell that has helped a resilient Kunal survive in the face of stiff competition to prove that when the going gets tough, the tough get going. We bond over iced tea in the cool confines of the actor's Versova home…
Go Goa Gone has created a new genre in Bollywood, the 'zom-com'. The film has elements of horror, comedy, thrills and action. What did you think before you agreed to do this one?
It's a story that Raj Nidimoru, Krishna DK and I worked on together and we were very happy with the way the script shaped up. We were excited to do a mix of horror and comedy and introduce the concept of zombies to the Indian audience. The journey from pre-production to writing to shooting to working with foreign technicians and seeing how the zombie makeup is done… it was amazing, because everything was new, nothing had ever been attempted by any of us. It was a fun journey and we really had a great time shooting Go Goa Gone. I really enjoyed working with Raj and Krishna.
Sounds like the shooting was like a picnic for you!
Yes, it was like being on vacation. We spent lot of time in Goa on the beach and in the forest. All the actors in the film got along very well and did fun stuff all the time.
As you said, zombies will make their debut in Bollywood with GGG. Do you think the Indian audience will be able to relate to the new concept?
We've made a film that we believe in. The response to the trailer has been just terrific. It seems like people are quite anxious to see the film, considering the newness of the subject and genre. Keeping aside the zombie angle, it's a really entertaining film that will be enjoyed by the entire family.
Any Hollywood zombie flick that inspired it?
Obviously there were lots of Hollywood zombie comedies for reference. But we wanted to attempt an original story and not just borrow a concept. We are aware that in the world market zombie movies are a successful genre, and we know that a lot of Internet audiences also watch our films today. So we didn't want them to think that we just borrowed one of their films and made it.
As an actor, how does it feel when the media says that GGG is like a second coming for you?
I don't get bugged by what the media thinks or says about me. I do what I want to do. I like the fact that people are anticipating for me! I did Go Goa Gone with no other intention but the fact that it's going to be India's first zombie flick, not thinking that it's going to mark my entry again or my arrival.
What will GGG help you achieve – professionally and personally?
I'll know that on May 10, when the film releases (Smiles). As an actor, I will continue to make the most of every good opportunity. I really cannot predict where the film will take my career.
The film was delayed and shooting was stalled for few months last year…
It was never stalled. It took some time to make because there are certain portions in the film that required us to shoot at the beach but, due to the monsoon, we had to change our location from Goa to Mauritius.
Somehow you don't come across as a 'go-getter' actor. Isn't it difficult to survive in today's time?
I think I'm doing pretty fine, right? (smiles) Maybe I'm not a go-getter, as you said, but I enjoy the work that I do and I only do the work that I enjoy doing. I'm a patient actor and not in a hurry to do films. At times I wish I had more options to choose from. I'm still learning a lot about Bollywood and how it functions.
What about competing with young blood like Ranveer Singh, Arjun Kapoor or Ayushmann Khurrana?
Honestly, if you put up yourself in that place, you'll cause yourself lot of unnecessary stress or even depression. It's not like an Olympic race where every runner is on an equal platform… then you say it's competition. I think every actor is attempting different genre films with different banners. I don't think it's fair enough for anybody to say that I'm not in the competition but, as I said, the ground is not equal.
You were recently quoted saying "I would like to believe that Soha and I will get married this year!"
No, that's not true. I said the relationship is going fine, but every time we are asked the same question regarding marriage. There's no answer to that, because Soha and I haven't discussed that yet. But yes, eventually marriage is going to happen.
In an interview with us a year ago you said "I want more time to settle as an actor before I get married." Do you think you need still more time?
Well, it's a personal decision. I may have a different definition of 'settle' and 'marriage' that couldn't match with yours or others'. I don't think I need to clarify anything related to my decision of getting married or settled. Whenever the time is right, I'll talk about it.
What keeps you and Soha going as a couple?
We haven't given much thought to it. We don't burden our relationship. We like being together. We love each others' company. It's really good to have a person with whom you can share and discuss everything under the sun. That's what makes any relationship work.
Do your to-be brother-in-law Saif Ali Khan and bhabhi Kareena Kapoor Khan encourage you and Soha to get married?
Not really! We (Soha and he) don't discuss marriage with them.
What about Golmaal 4? We heard that the script is ready…
I doubt that, because I haven't heard about it. There were talks, but nothing is confirmed so far. I am not aware of it.
What will keep you busy in the second half of the year?
There's an action thriller, Bhaag Johnny, directed by Vikram Bhatt. After the release of GGG, I will finish shooting that film. There are two other projects, but I'm waiting for the official announcements before I can talk.