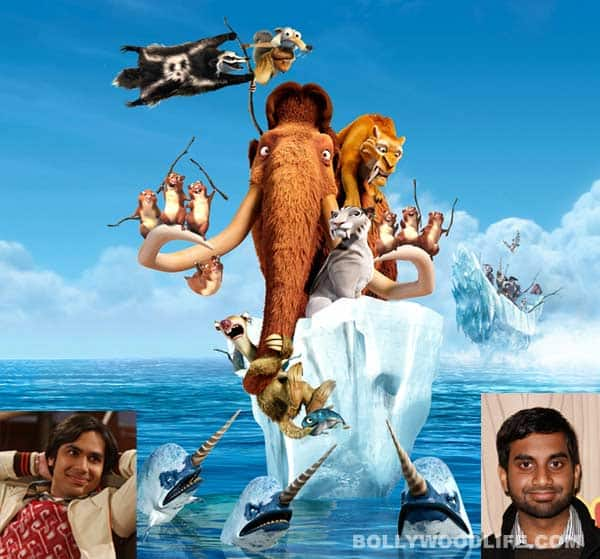 Hollywood's animation extravaganza Ice Age 4: Continental Drift has a special connect with India
Indian origin actors Kunal Nayyar (ofThe Big Bang Theory fame ) and Aziz Ansari have done voiceovers for the film.The latest franchise of the popular animation flick is set in a pirate ship. Britain born Kunal, who played Rajesh Koothrappali in The Big Bang Theory, has given the voice for a character named Gupta, a prehistoric badger whose back is patterned with a skull and crossbones – the Jolly Roger iconic pirate flag.
The actor says he enjoyed doing the voiceover. "Yeah, that I'm good at it because I have an innate ability to overact! So that stuff comes naturally to me," he said in a statement.
Aziz, a popular stand up comedian based in the US, lent his voice to a fellow pirate named Squint – the pirate crew's smallest member. "Squint is always ready to fight, but never gets to chop it up with anybody," said Aziz.
The Fox Star Studios production, set to release on July 27, also has another special India connect. Recently, the creative team from the film released a video featuring popular character Sid the Sloth with people from all over the world, including that from Mumbai. They were featured in front of the Gateway of India. Ice Age 4 will be dubbed in Tamil and Telugu, apart from Hindi. Directed by Steve Martino and Mike Thurmeier, the film also features the voices of Ray Romano, John Leguizamo, Denis Leary, Queen Latifah and Jennifer Lopez.