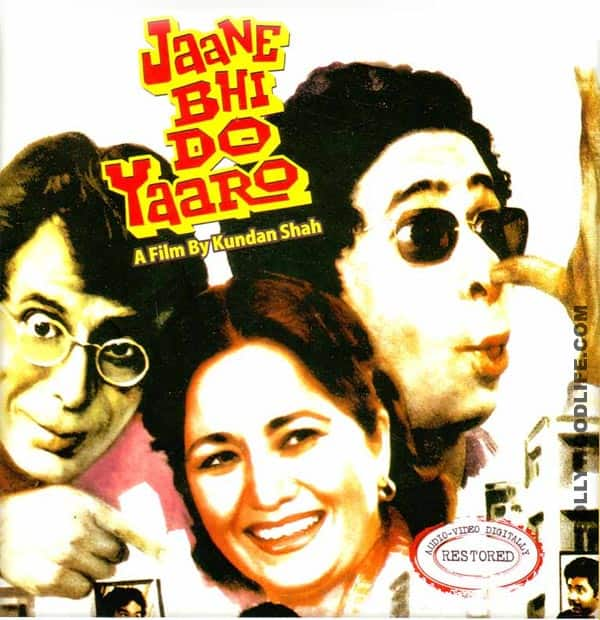 The Naseeruddin Shah-Ravi Baswani starrer is being re-released by PVR for the younger generation
Jaane Bhi Do Yaaro is one of the few cult films that has stood the test of time. Kundan Shah's satire continues to be one of the most popular films that is regularly revisited by film buffs. Starring Naseeruddin Shah, Ravi Baswani, Om Puri, Pankaj Kapur and Satish Shah, this black comedy made a statement on the socio-political scenario 30 years ago, and is still as relevant and funny as it was when it was released. Funded by NFDC, JBDY is a cult classic that Indian cinema can boast of. Purists have always rejected even the thought of remaking it or making a sequel to it.
The good news is that PVR cinemas is now re-releasing Jaane Bhi Do Yaaro. Happy about this, leading man Naseeruddin Shah said, "I think it is extremely relevant (to release it now) and probably will always stay relevant because I don't think that this monsoon of corruption will ever go away, no matter how hard we try." A nostalgic Satish Shah believes that "Such films are just made and not planned. Even we did not know that it will acquire a cult status and everyone will be talking about it even after so many years and it will be re-released in restored version after 28 years. It's unbelievable and you cannot repeat that magic."
Om Puri, who played the role of the drunk contractor said, "We never thought that Jaane Bhi Do Yaaro would become a cult film. I believe the satirical humour and the social satire on the state of the nation at that time clicked with the audience. The film stood the test of the time because it had a meaningful humour."
Dear Bollywoodlifer, would you go to watch JBDY this weekend?
ALSO READ: Kundan Shah denies making a sequel of his cult film Jaane Bhi Do Yaaro