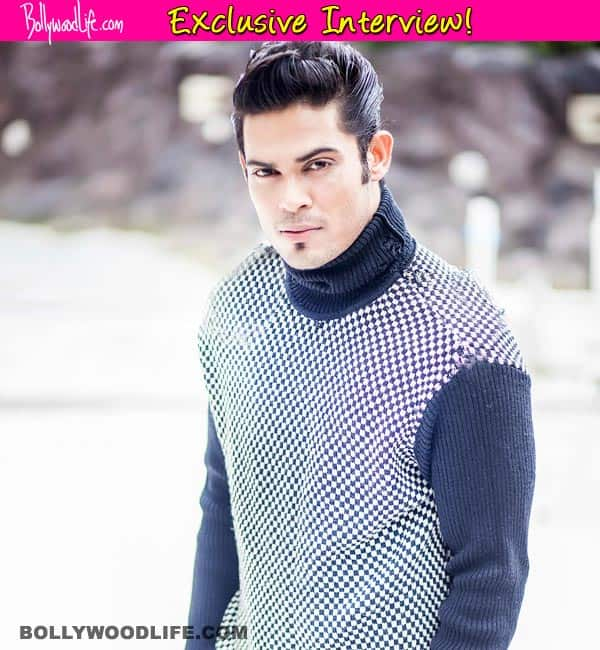 The actor talks about his memories with Dil Dosti Dance on Channel V, the performances closest to his heart, his friends and even clears some of the rumours we heard
Kunwar Amar popularly known as Reyansh on D3 has put down his papers and bid adieu to the dance fiction show. We caught up with the very busy actor to find out about his journey and experiences with the cast and crew of Dil Dosti Dance. Read excerpts from the interview…
How has your journey with D3 been so far?
The journey has been beautiful. This is, by far, the best thing that has ever happened to me. D3 has given me everything – popularity, fame, love from fans, and a lot of great memories. The cast and crew of the show are like my family members. On the last day of my shoot, everyone was sad, no one was able to talk to me and everyone started crying. Even I couldn't hold it together after that. It was an emotional moment. I am happy I did this show 'coz initially I never wanted to do TV. Just 'coz D3 was a dance-based show, I decided to take it up. We had initially planned for only 150 episodes but today we've crossed 700.
Who would you miss the most from the show?
I will miss the entire cast – we've been so close. If I have to pick someone in particular, I will miss Macedon (Nilesh) and Archie (Vicky); they have been the closest to me – almost like brothers. I will miss them a lot. Among the girls, I was closest to Shakti Mohan. We've known each other for four years. We are best friends, even before this show started, I knew her from Dance India Dance days. Apart from her, Sharon is my other close friend.
We've heard that the main reason behind your resignation is the introduction of the four new characters. Is there any truth in that?
I can never have an issue over something like that. The show needs characters to move ahead. A lot of people have left the show and moved on. Dil Dosti Dance is a dance-based show, which requires a large group. Why would I be upset over that? These are all baseless rumours I truly have no issue with the new bees. I did not quit the show 'coz the producers introduced four new characters.
What has been your favourite dance form in the show?
In D3, as an actor and dancer I have explored a lot. We have tried a lot of styles in the show, but street is my favourite and at times I love contemporary.
So who choreographed all the performances?
Being a senior, yes I have choreographed several performances but it's more of a team effort. We've often had professional choreographers to come and help us.
Do have any favourites from the acts you've performed?
There are two performances, which are very close to my heart. The D3 boys had done a dance on Kambhakt Ishq in the rain. Our choreographer even got an award for it. The second act is again by the boys on the song Urvashi Urvashi. We shot for the song in Madh Island – it was a wonderful experience.
Is there any truth in the stories about you having issues with too much prominence given to Swayam and Sharon on the show?
In our show, every fan has a favourite artist. They obviously want their favourite stars to get more prominence. However, the creatives have always maintained a balance and they know what they are doing. We, personally, never had any problem over who got more prominence. If you're constantly showing just one couple it will become extremely boring. These are just stories; there is no partiality or bias on the sets. If that was the case we would never had made it till 700 episodes. I have no complaints with anyone.
So what is your girlfriend, Charlie Chauhan doing?
Charlie has started working for a new show. Just as my show gets over, Charlie has bagged Yaariyaan on MTV and I am extremely happy for her. When I left D3, I thought I'd be in some sort of trauma and emotional outburst. I miss everyone, but now I am so busy with my training for Dare to Dance on Life OK, that I no longer get the time to sit and think about things.