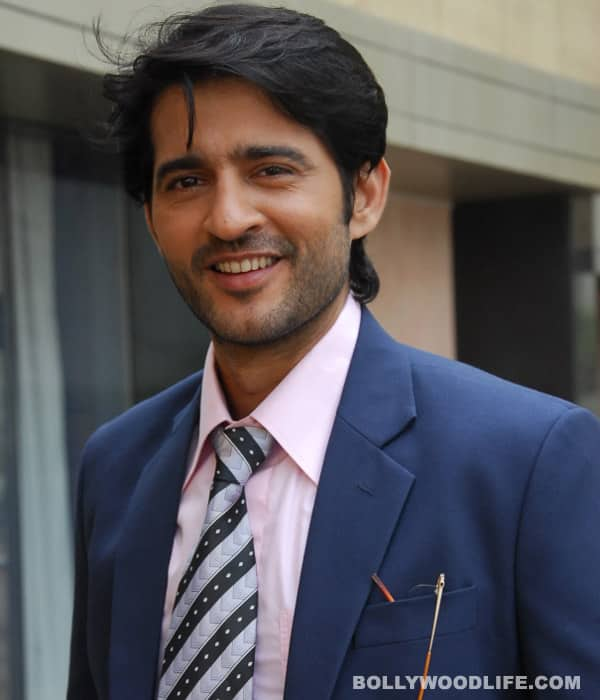 But can he do the near-impossible and raise the show's plummeting ratings?
Didn't we tell you how Ekta Kapoor has been introducing elements from her older, more famous shows to raise Kya Hua Tera Vaada's ratings? Nothing's worked so far and with rumours of KHTV going off the air doing the rounds, she's played the ace that she had hidden up her sleeve. She's brought in her own Mr Dependable, Hiten Tejwani. He's the only actor who can stir any kind of viewer interest in the show, she thinks. Whenever Ekta has needed someone to break a show's monotony or replace another actor, she's brought in Hiten. The most recent instance was when she signed him on to replace Sushant Singh Rajput as Manav in Pavitra Rishta. She has done it again with KHTV.
Hiten has entered the beleaguered show as Jatin, a prospective suitor for Taani who falls for Mona (played by Mona Singh) instead. He considers Mona the ideal wife, even though he knows nothing about her past. While we are always happy to see more of Hiten – even though it's just a cameo – it's unfortunate that he is playing another character like Manav. Jatin is understanding, sympathetic and considerate towards our heroine. The older Manav may be an angry man, but at the core he is – at the risk of repeating ourselves – an understanding, sympathetic and considerate hero. We sure don't want to see Hiten playing the good guy all the time. Something a li'l spicier would make KHTV more interesting to watch, wethink.
But what about you? Would you be interested in tuning in to KHTV just to see Hiten be the ideal oh-so-supporting man, one more time? Or would you prefer to see him in a different kind of role?
ALSO READ: Nandinii Sen: I did 'Kya Hua Tera Vaada' for Ekta Kapoor