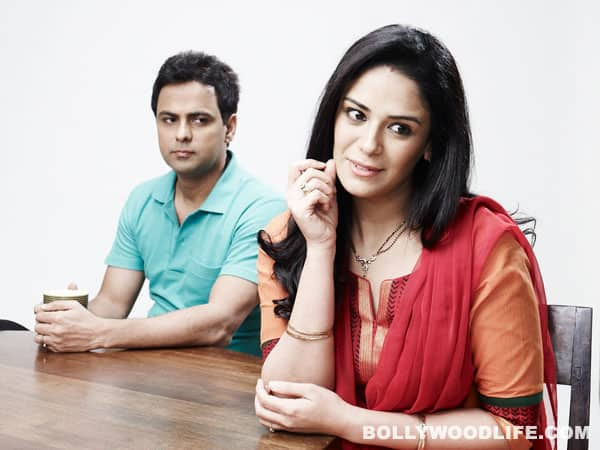 The next big turn in this serial from Sony Entertainment Television hints at the perfect bahu being pregnant with her ex-husband's child. But is it true? And whose baby is it really? Here are the answers to all those questions!
It all begins with Taani finding out that she is pregnant with Madhav's baby. And when she tries to make Madhav take the responsibility for his actions, he denies it all and pushes her away. As a result, Taani stumbles and falls to the ground. This fall makes her lose consciousness and apparently, her baby too. A fact that's revealed after Taani is admitted into hospital.
After that begins the real drama when Pradeep, who is attending a sangeet ceremony, receives a call from the hospital saying that Mona has met with an accident and has suffered a miscarriage. But that is so not true, 'coz Mona is right there standing in front of him. In all the confusion that follows, Mona decides to cover up for her sister-in-law and declare to the world that she is pregnant with Vineet's child. Sigh!
So, to break that bubble of confused suspense, Mona is NOT pregnant. It's just an act to buy some time and save Taani from public embarrassment. But will this trick work? For that you will have to come back right here to find out. Stay clued in!