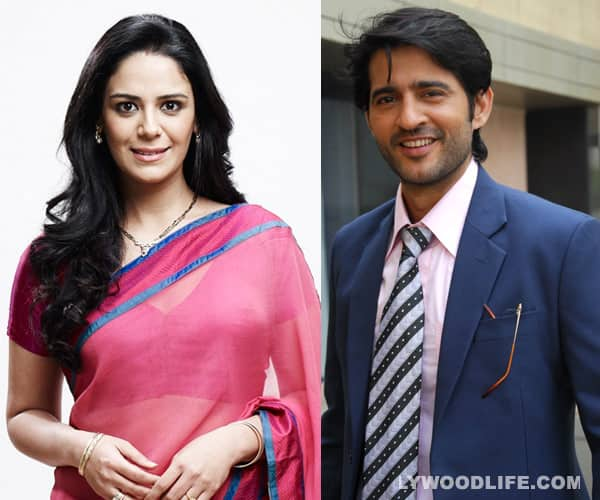 She was all set to call off her wedding to Jatin, but fate had something else planned for her
Mona Singh and Jatin (Hiten Tejwani) had decided to tie the knot owing to social pressure. She even brushed off Rano's (Siddhi Karwa) immature attitude and demands of calling off the wedding. But Mona's daughter was not someone who relents easily. In a fit of anger and under the influence of Anushka Sarkar (Mouli Ganguly), Rano abandons her mom. Bulbul (Sargun Mehta) is the only smart kid among the three children (Rano and Rajbeer); she knows what's right for her mother and extends her full support. The recent episode of Kya Huaa Tera Vaada also shows Anushka manipulating Rano and using her as a weapon against Mona – did it work?
Well, Rano is convinced that her mother has no brain of her own, and also believes that Anushka has her best interests in mind – dim-witted gal! She fights her mother tooth and nail to get what she wants, and Anushka is having the last laugh, but Mona is no pushover. Being a Sikhni, she stands her ground till the last minute. Just before Holi, Mona beings to fear that she may lose both Rano and Rajbeer (Yatin Mehta) to Anushka and finally decides to call off her engagement. Jatin – heartbroken and upset – tries to avoid Mona, while the bitchy lady enjoys the work of her creativity. But not for too long!
On the day of Holi, Jatin and Mona try to resolve their issues. One thing leads to another and a major drama unfolds. Amidst all this, Jatin puts sindoor on Mona's forehead, thus binding her into a lifelong commitment. While her entire family rejoices, Anushka huffs and puffs with anger and jealousy. And Rano is not exactly ecstatic about the alliance either.
Will Mona abandon her daughter to be with Jatin and teach them a lesson? Will she ever get her children back? Will Rano ever see Anushka's true colours? Too many questions and no answers yet. Guess we'll have to wait and watch.