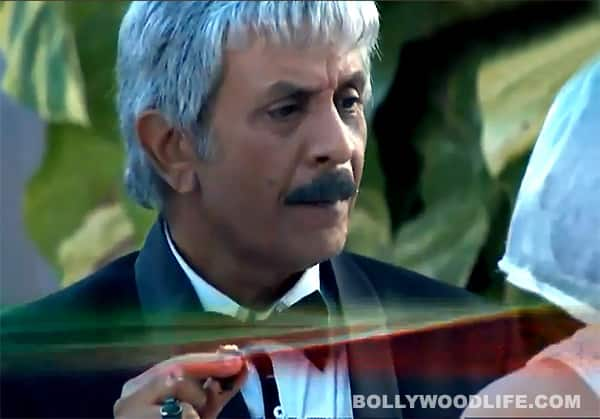 But that's bound to happen if you have a biwi as pretty and stylish as Anushka Sarkar, no?
When Anushka Sarkar (Mouli Ganguly) made an appearance with her grey-haired, wannabe Aussie hubby Balbir Bhalla (Deepak Qazir Kejriwal) in Kya Huaa Tera Vaada, we laughed out loud. But a recent episode of this popular show on Sony Entertainment Television made us laugh louder. So, do you know what happened?
Apparently, the buddha pati of Anushka grows suspicious of his wife's character and employs a detective – who manages to act dumber than a rock – to keep an eye (and ear) on his wifey's doings. And this Dumb Detective (or DD, as we would like to call him) spots Anushka entering a hotel room with a cute, young guy. Oh oh!
When Bhalla hears about it, he is in a fix and keeps fretting over what to do or not to save his ghar ki izzat. But pssst… you know what? All the while chikni Anushka was simply busy tweaking the interiors of the hotel room, with assistance from the cute dude, to make it livable for her Mommy. Ah! We simblee louve this confusion!
Tell you what, dear Bhalla, chuck the snow-white wig and get some snazzy black colour on to your balding head and maybe your better half will start noticing you more. But a better idea would be to employ a better detective, just in case the stylish Anushka actually decides to have an extramarital affair!
But what do you think, readers: Will Anushka Sarkar cheat on her oldie husband Balbir Bhalla in Kyaa Huaa Tera Vaada?