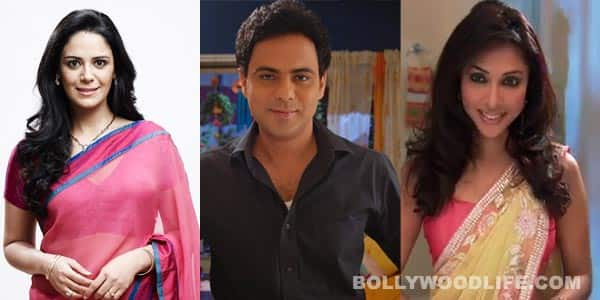 The show has taken a 10-year leap, the children have grown up, Anushka Sarkar is in jail, Pradeep Singh is dead, and Mona Singh has not aged a day – clearly modern mommies have been using hair color to cover all their greys and botox to hide their wrinkles
Kya Huaa Tera Vaada has made some drastic changes to its storyline. While we appreciate the drift, something has left us rather confused. The initial rumours we heard was that Mouli Ganguly (Anushka Sarkar) would be quitting the show, but when the time came, Ekta Kapoor killed Pawan Shankar (Pradeep Singh) instead – Why?
We've been asking the same question ourselves. Apparently, Pradeep's death was crucial to the story, the leap and Anushka's revenge. However, we think the real reason is that Pawan got really fed up of being tossed around from one woman to the other. Valid wethinks!
Ever since the show began, Pradeep has been flitting to and fro from Mona Singh to Anushka and back more often than one could believe. Guess he really had had enough. But knowing Ekta Kapoor, we won't be too shocked if Pradeep re-enters the show in tow with a third woman all together. Now wouldn't that be funny?
Imagine if Pradeep does enter the show again, will the women go back to playing tug-of-war over him or will Mona and Anushka unite to take out the other woman. With no men in their lives, it's bound to get a little lonely, no?