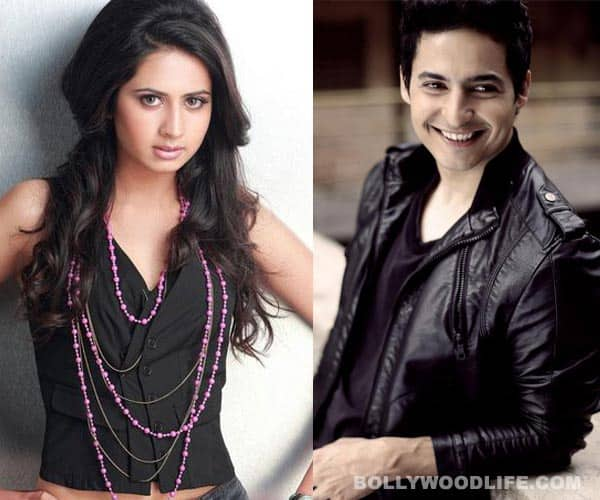 They fight like cats and dogs, but isn't that the first step towards love – if you go by the clichéd storylines
The new twist in Kya Huaa Tera Vaada is that Anushka Sarkar's (Mouli Ganguly) daughter Anika (Neelam Sivia) has broken off her relationship with Vihaan (Mohit Malhotra) and called off the wedding for good. Well, since his family is bankrupt, Anika obviously doesn't have any interest in marrying the dude anymore, no?
Heartbroken Vihaan is out to make a new career for himself, basically to start from scratch. He has joined Jatin (Hiten Tejwani) in the same TV Channel where Bulbul (Sargun Mehta) works as a senior news reporter. Jatin was all kicked about handing over the reins of the channel to him, but Vihaan wants to make it on his own merit. Good opportunities don't come knocking twice, dude! And we don't see how he plans to be super rich by working under Bulbul – sure there are other perks to it!
The two have bumped into each other twice and fought for no goddamn reason. Considering we have extra sensory powers that can predict the future at least in television serials, we think they will soon fall for each other and get hooked. What a relief for Mona (Mona Singh)! However, somehow, we see Anika and Bulbul repeating their parents' story all over again. As soon as Bulbul and Vihaan fall for each other, we are sure Anika will come back for him with her tail tuck between her legs, right!
And if the makers are going to repeat the same story of two women fighting for one man, it is seriously going to suck. We as audiences demand something fresh, no? Although we are open to Bulbul and Vihaan falling for each other, we just hope that the producers make it an interesting watch – or else, our remotes are forever ready!