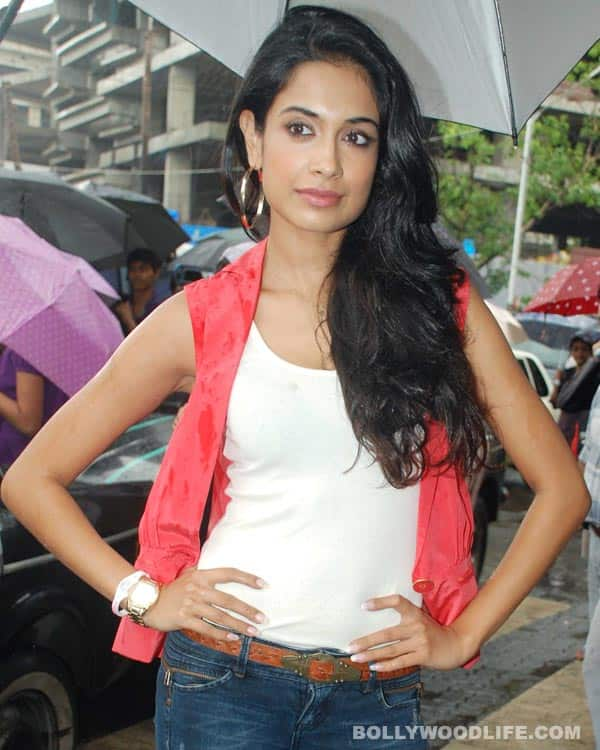 The former Miss India-turned-Bollywood actor was hit with a sharp stone on the face while  promoting her forthcoming release Kyaa Super Kool Hain Hum
When we spoke to the the gorgeous babe recently, she was brimming with energy. Sarah Jane Dias was absolutely ecstatic about her upcoming comedy flick Kyaa Super Kool Hain Hum starring Tusshar Kapoor and Riteish Deshmukh. The Miss India-turned-actor was getting ready for a party before getting all busy with the promotional activities for the film. And now we hear that Sarah was hit with a stone at a promotional event in Faridabad, New Delhi.
Incidentally, Sarah was on stage with co-stars Riteish Deshmukh, Tusshar Kapoor and Neha Sharma at an event, which took place at Crown Interiorz Mall. A group of guys flung a sharp, pointed stone at the stars which hit Sarah's face.
After the unfortunate event, Sarah immediately left the stage. Tusshar Kapoor immediately went on to check on her. Riteish who was still on the stage was both disappointed and angry."This kind of behavior from the crowd was not expected. We are extremely disappointed," said Riteish. Tusshar also confirmed the news and informed that there was swelling on Sarah's face and thankfully her eyes were safe.
We tried to get in touch with the poor girl but she could not be contacted. We hope that Sarah is all right and this unfortunate occurrence does not dampen her vivacious spirit.