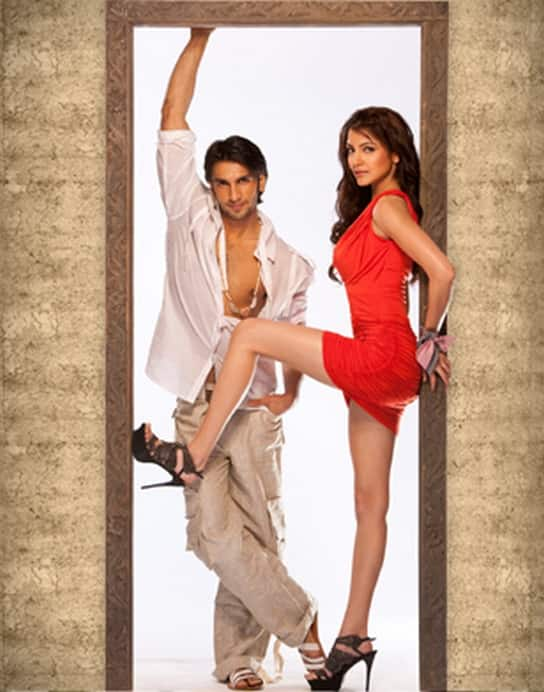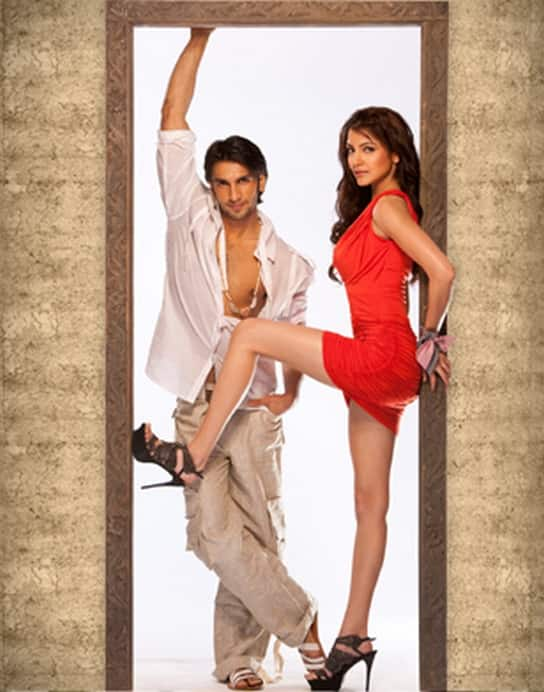 Find all the news, gossip, interviews, pictures and videos related to Ladies vs Ricky Bahl here
The hot pair of Band Baaja Baaraat, Ranveer Singh and Anushka Sharma is back in a 'con' flick from Yash Raj Films. Giving Ranveer company are three more hot girls this time – Dipannita Sharma, Parineeti Chopra and Aditi Sharma. The romcom is directed by Maneesh Sharma who had also directed Band Baaja Baaraat. The writer is Aditya Chopra and the music is by Salim-Suleiman. Check out all you want to know about Ladies vs Ricky Bahl, right here – news, gossip, interviews, pictures and videos of the film, which releases this Friday (December 9). Click on…
REVIEW
LADIES VS RICKY BAHL Movie Review: Con gone wrong
Ladies vs Ricky Bahl quick movie review: Ranveer Singh is charming!
STORY
Dimple Chaddha (Parineeti Chopra), a brash 19 year old Delhi college girl falls in love with Sunny Singh, a fitness trainer. Raina Parulekar (Dipannita Sharma), a 28 year old independent and successful corporate woman in Mumbai does business with an art dealer Deven Shah. Saira Rashid (Aditi Sharma), a 24 year old sweet, hard working widow in Lucknow makes a new friend, the shy Iqbal Khan. Three very different girls who each get taken for a lot of money by each of these three men. The problem is that it is actually just one man – Ricky Bahl (Ranveer Singh), a suave and charming con-man who revels in the game and is only after the Money. A chance encounter brings these three women together who vow to take down Ricky Bahl and get their money back. The next step is the actual plan. Enter Ishika Desai (Anushka Sharma), a young and ambitious girl whose street smart ways will one day, very soon, get her to the top. The furious trio, one professional con-man and a girl who loves adventure. The game is set in Goa. The rules will be made as they go along. It's the Ladies vs Ricky Bahl. Who will win and who will lose? Let the rollercoaster ride begin.
PICTURES
The many faces of Ranveer Singh
Ranveer and his ladies in the new poster
Ranveer Singh and Anushka Sharma are a sexy couple in 'Ladies vs Ricky Bahl'
Ranveer Singh and Anushka Sharma promote 'Ladies vs Ricky Bahl'
Anushka Sharma and Ranveer Singh promote 'Ladies vs Ricky Bahl'
Anushka Sharma on the cover of Hi! Living
Ranveer, Anushka, Chitrangda, Akshay spotted at Don Bosco school
LADIES V/S RICKY BAHL: first look
Ranveer Singh and his new girl
What are Ranveer and Anushka doing in Goa?
NEWS & GOSSIP
Sonakshi Sinha not the real reason for Ranveer-Anushka split?
Must-know trivia about Ranveer Singh and Anushka Sharma!
Ranveer Singh to turn director with dark comedy!
Does Anushka Sharma have an attitude problem?
Will 'Ladies vs Ricky Bahl' release on December 9?
Anushka Sharma manages to con Ranveer Singh
KBC 5: Ranveer-Anushka to promote Ladies vs Ricky Bahl in the finale
The sexy ladies in 'Ladies vs Ricky Bahl'
Anushka Sharma refuses to wear bikinis
Can Arjun Kapoor recreate Ranveer Singh's success?
Ranveer Singh: Flash in the pan or here to stay?
Is Anushka Sharma playing it safe?
Is Ranveer Singh going the Rajesh Khanna way?
INTERVIEWS
Anushka Sharma: I'm not interested in men!