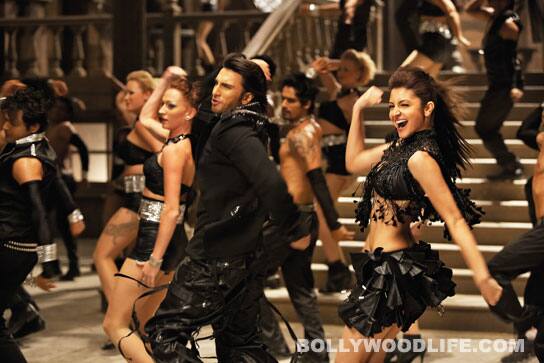 In this new song from Ladies vs Ricky Bahl, Ranveer  and Anushka stir up a storm with their magical moves and a crackling chemistry
Clearly a foot-tapping number, this latest song Thug le from Ladies Vs Ricky Bahl won't take too long to be a chartbuster. Lead actors Ranveer Singh and Anushka Sharma sizzle as they take on each other in this boys vs girls number. As expected from a Yash Raj Films project, the song scores in its presentation and choreography too. It hooks you with its high energy. Ranveer's raw appeal coupled with Anushka's sexy moves simply heat up the screen. With its zippy music and zany vocals you will love this song in its entirety. Though the boys vs girls theme has been exploited many a times in our films, this song will easily rule that category with its hatke style.
The film hits the screens on December 9.