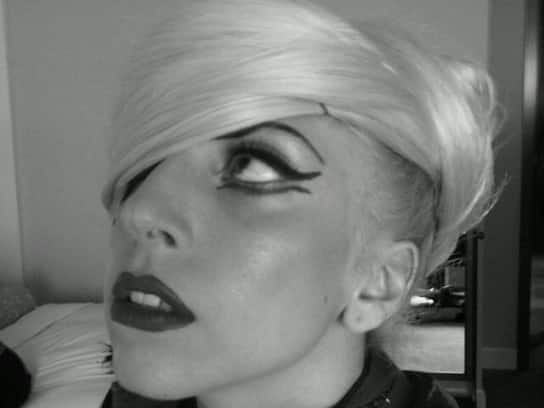 The five-time Grammy award winner Lady Gaga reveals that she doesn't think of herself as a pop star
It's been quite a journey for Lady Gaga – from a school kid being bullied to the singing sensation she is today. And Simi Garewal tracked it on her show Simi Selects India's Most Desirable. She did get a few interesting bits – how Lady Gaga, born Stefani, was bullied in school, but she didn't tell her parents or even cry in front of her parents because bullying made her feel shameful, how she struggled to make a name for herself in New York City as Stefani but no one gave her a chance. "The number of times I was told 'No' in the past is greater than the number of times I am told 'Yes' today," Gaga revealed.
When Simi asked her to define her fashion style, Gaga said, "I would call it avant garde high street. Or garage couture," she said. Gaga also spoke about the thought behind her song, Born this way. "It's about being perfect the way you are made and being okay with the way you are," she said and she totally believes in it. "To me, it is the answer to all questions." We understand Simi probably didn't have the time (Gaga had some 40-odd other interviews lined up that day), but we still wish she had delved much deeper– just a few insightful questions in the Rendezvous style would have made the show much more watchable. In fact, Simi also put together clips from some other interview where Gaga had much more interesting things to reveal. But Simi did manage to get Gaga to reveal one interesting facet. "I know people perceive me as this big pop singer, but to be honest, I still feel like the girl in leather in NYC who just wants somebody to believe in her, that young girl in high school who didn't want to cry in front of her parents." How sweet.