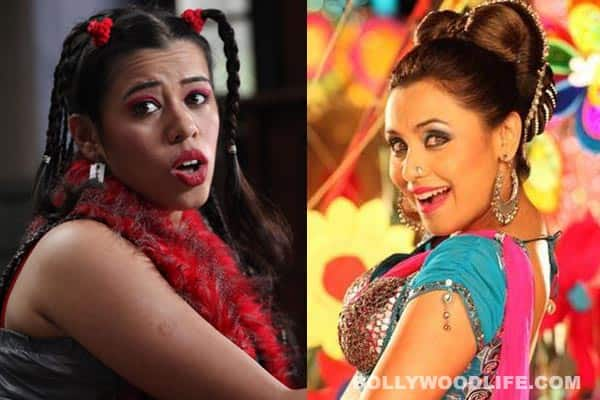 Rani plays a mentor to her crazy new BFF in Aiyyaa – a replica of The Fame star Gaga
Move over Lady Gaga, its time for Gaga bai now! And although Gaga bai isn't a global personality, she could soon be since she has a rather important role to play in Rani Mukerji's upcoming film.
In Aiyyaa, debutante Anita Date plays an over the top laugh-riot of a character as Rani Mukerji's best friend Maina. Anita is shown to be a hardcore fan of Lady Gaga, so much so that she thinks she is the singer herself and is referred to as Gaga bai through out the movie. She dresses up quirkily like Gaga, and Rani and she even dance to one of Lady Gaga's songs in the film.
Apparently, Rani Mukerji was so enamoured by Anita that she took the young actor under her wing and was extremely supportive of her throughout. Rani is not really known to get along with her female costars, and this friendly avatar is probably thanks to a new and improved Rani. Guess the Mukerji girl has finally grown up! Meanwhile we cannot wait to see Gaga bai tickle our funny bone, as she looks totally priceless in a still from the film!