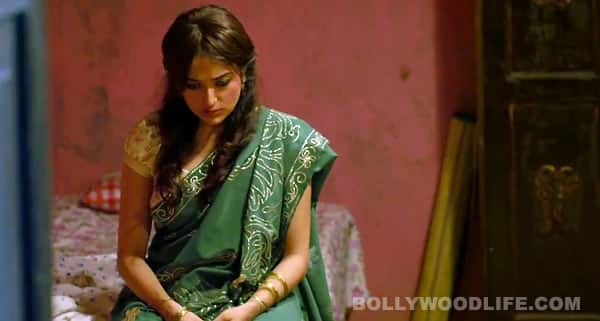 First track of Nagesh Kukunoor's upcoming movie is out and the song provides a sneak peek into the movie's depiction of harsh realities of human trafficking and child prostitution
Nagesh Kukunoor has made some trendsetting movies- be it Hyderabad Blues, Iqbal, Mod and now, Lakshmi. Not only are the movies critically acclaimed, almost all his films' music has left a mark in every listener's heart and so is the case with Lakshmi's first song Sun Suguna re.
Now the track won't easily register with the listeners because it's distinguished, fairly slow and the lyrics are quite difficult to understand because of the dehati (rural) accent. But once you realise what the movie is all about, the track will bring with itself, a sense of melancholy which cannot be shaken off. Not to forget, the soulful and rustic voices of Suchi and Ankita Joshi cast a spell and you will wish to hear the song again and again.
The video of the song is like a summation of the movie in two minutes. The movie is about Lakshmi (Monali Thakur), an innocent adolescent who lives in a village, her forced entry into the flesh trade, her fight in the brothel and outside it.
Lyricist Manoj Yadav has woven magic with his words- Sun Suguna re, amma k leja laado balaiya re… and music director Tapas Relia has given life to the magic. The song is about how a mother is wishing her daughter well in her husband's house and how the mother wishes to take away all her balaayein (hardships). When this song plays in the background of Lakshmi's struggle – it takes irony to a whole new level.
Go on BollywoodLifers, watch the video and tell us what you feel after listening to the the track.