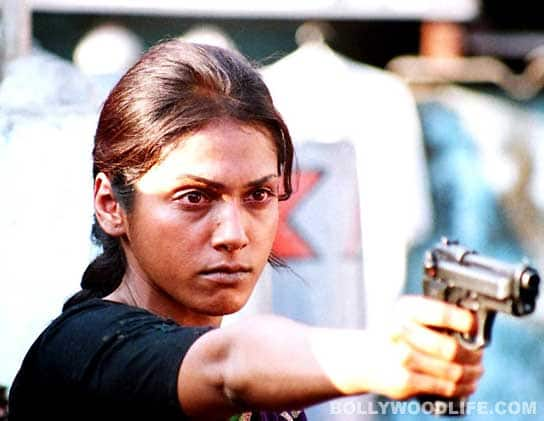 The writer of movies like Bhoot, Swades and Sarkar talks about his soon-to-be-released Eesha Koppikhar-starrer, Shabri, which has been lying in the cans for almost five years now
Tell us about Shabri and the journey from being a writer to becoming a director…
Shabri is probably Bollywood's first film on a woman gangster. I had the germ of this idea many years ago and I had narrated it to Ramgopal Varma (with whom I was working). Over the years we had done a few films together; some got into production, others didn't. One day he called me and said," remember that script of the woman gangster Shabri? Lets do that film together!". I thought he wanted me to get involved as a writer but he said, "Lalit you have written the script with such gusto. I think you are the best person to direct it!" I always had Eesha Koppikhar in mind for that role and suggested her name. Eesha dropped in soon after and she was on board, pronto. There are so many people in the cast who made it into the film by sheer chance. It felt as if the film got made by itself.
Does RGV ghost-direct the films he produces?
I was hoping throughout the film that RGV didn't arrive on the sets. What happens is that if Ramu drops in at the shoot, the director ends up being just an observer. The problem begins after he leaves the set. How does one fill the void that he leaves behind? To take charge of the entire unit all over again is a huge challenge. I had voiced this fear to him and I believe he understood what I meant. Luckily for me, he was busy with Shiva while we were shooting Shabri and he never came to the sets. Nevertheless, he would get regular updates about how the film was shaping. I don't believe in giving preferential treatment to stars and one of the important characters in the film was getting annoyed by this. He complained about my behavior to Ramu, who in turn called me to appreciate my being on the right track. Throughout the shoot he kept on telling me to focus on getting the best performances from my actors and I lived with that dictum to levels of obsession.
How supportive was Eesha Koppikhar?
Eesha literally lived her part throughout the shoot. Like me, she was obsessive about her role, as it gave her the opportunity to showcase her acting chops. I think casting her in the title role was the best decision I took. Her commitment and passion to bring alive the character of Shabri was infectious and it rubbed off on the rest of the cast and crew as well. This role not only drained her physically, but emotionally as well.
Why did the film get stalled?
A cup of coffee for anyone who lets me in on the real reason. I could even buy a drink. (Ha ha) But seriously Shabri was supposed to release right after Ramgopal Varma Ki Aag. My film was part of some deal he had with Adlabs and for some inexplicable reason, it was stalled. More times than one I felt like Joseph K from the Trial, not knowing why things were happening to him. Here I was with a film almost ready for release and I was left in limbo without even being told the reason why. I chose to stand by my film and ran from pillar to post trying to figure out what went wrong and what I needed to do to get my film released. I had the option of moving on and, if I had, I would probably have another film or two to my credit. My conscience didn't let me do so and I decided to wait till Shabri was released. I went back to the small screen and did my bit there for survival, but Shabri was always on my mind. As a director I felt my job was not complete till I saw my film released in the theatres and not being able to finish my job to the best of my ability haunted me. With my film finally set for release I can now finally move on, free of that burden.
Is there bad blood between you and RGV?
Where there is creation there will be blood! But RGV is an intelligent man and he doesn't waste even a second on things that don't matter. I owe my film career to him. I idolise Raj Kapoor, Satyajit Ray and RGV. I could not get to work with the other two Gods of mine, but I was dying to meet RGV, work with him and have some of his cinematic intelligence rub off on me. I remember the long wait before I even got a chance to meet him. And when we met he literally picked me up from the streets without worrying that I had not done anything worthy of his attention. He gave me a job when I had none and that I believe shows character. He is my mentor and my debut film is a testimony to the fact that I am his protégé, because it is influenced by his school of filmmaking. I remember the day when he saw the rough cut – he was ecstatic; he told me that my film was better than his own now-cult Satya. He called up many people he knew to tell them how much he liked my film. He also said that the critics would kiss my feet! That was a defining moment for me, especially because it was coming from my mentor. I felt numb.
Do you plan to continue working with television or are you going back to films?
As of now, I am very happy with the work I am doing in television. In the near future you will see the best talents (creative and technical) of cinema shifting to television as they have in the West. That's the kind of revolution I can see happening on the small screen. I can always make feature films if and when I choose to take a break from television.