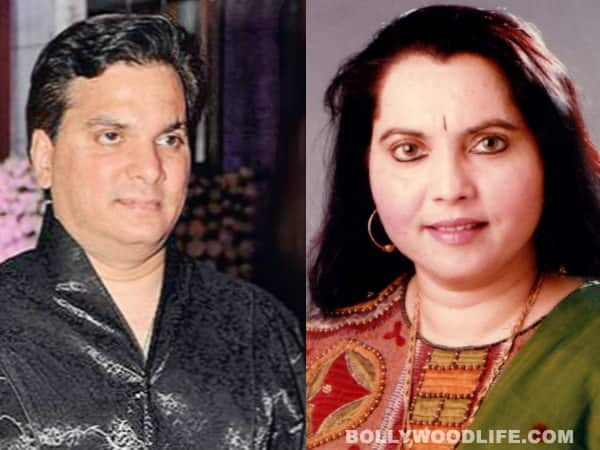 The music director speaks up about the ongoing police investigation into the murder of his sister Sandhya Singh, and says that her son had problems with his mother but that he must not have killed her
Composer Lalit says he never blamed his nephew for his sister Sandhya Singh's murder and adds that the family wants "a decent closure of her case" and also wants to know "who killed her".
Sandhya, 50, was missing since December 13 from her residence in the NRI Colony at Seawoods Estate in Navi Mumbai. Forty-nine days after her disappearance, police recovered remains suspected to be Sandhya's. "We spend the entire day at the crime branch. Now that we know our sister has been so brutally murdered, we want a decent closure of her case. We want to know who killed her," said Lalit who has been quoted by "police sources" as laying the blame on the slain woman's son.
Lalit denies ever holding anyone culpable. "I was shocked to read police sources claim that I had blamed my sister's son Raghuveer. After reading the report, I spoke to the police at the Nerul police station. He told me that no such statement had been issued by anyone in the police department. It'd be the height of irresponsibility on my part to blame my nephew," he said.
At the same time, Lalit admits that the deceased woman's son was a problem child. "It's a fact that he's wayward and a bum. Sandhya was upset with her son and they shared a very stormy relationship. Raghuveer is definitely a shady character. But that doesn't mean he must have killed his mother. Raghuveer was questioned and so were several of his friends. We were at his interrogation till late in the night on Saturday evening. Police informed us that Raghuveer and his friends are petty thieves. But the cops are not able to link my sister's murder to these people."
Sandhya's husband, Indore-based Customs & Central Excise Commissioner Jaiprakash Singh, had lodged a missing person complaint with the Nerul police in Navi Mumbai and even announced a reward of Rs 50,000 for any information on his wife.
The police have formed a special team to investigate the murder. Jaiprakash Singh would also be questioned. "Intense interrogations are on by different Crime Branch teams. They are even questioning Sandhya's family from her husband's side. Until now nothing has come out. I don't think the son could have committed such a heinous crime. But Raghuveer's friends are not desirable company. And they keep changing their statements at the interrogation. I am sure the police have clues that we are not aware of," said Lalit.
Lalit's elder sister, singer-actor Sulakshana Pandit has not been informed about the gruesome crime. "We'll break it to her gently after the case is solved. She is not well. We don't know if she'd be able to take the shock. December 25 was Sandhya's birthday. Sulakshna didi wanted to wish her as usual. We somehow convinced her that Sandhya is in a no-network area," said Lalit.