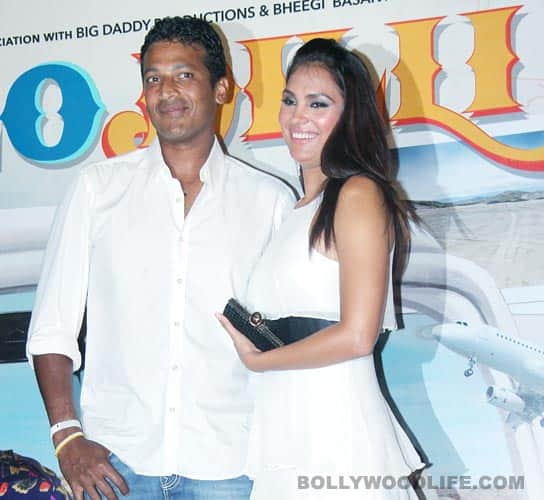 Neil Nitin Mukesh and Bipasha Basu amongst the first B-town stars to congratulate Lara Dutta and Mahesh Bhupathi on the arrival of their baby girl
It's just in. Lara Dutta Bhupathi has given birth to a healthy baby girl this afternoon. And an excited Mahesh Bhupathi quickly posted the news on the social networking site Twitter, saying, "ITS A GIRL!!!!!!!!!!!!!!@DuttaLara. I Love u…." Congratulatory messages have already started pouring in for the new parents.
Neil Nitin Mukesh was one of the first to wish the family. "Congratulations to my dear @Maheshbhupathi and darling Lara on the arrival of the princess !! GOD BLESS U ALL," he posted. Bipasha Basu also left a message for the couple. She wrote, "Congratulations to Lara n Mahesh fr hving a baby girl!Wow!." Rahul Bose also wished the two. Ken Ghosh tweeted: "Congrats Mahesh and Lara! It's a girl!" The new born is the second baby girl to make her entry into B-town after Aishwarya Rai Bachchan's Beti B. Congratulations to Lara and Mahesh from everyone at Bollywoodlife!