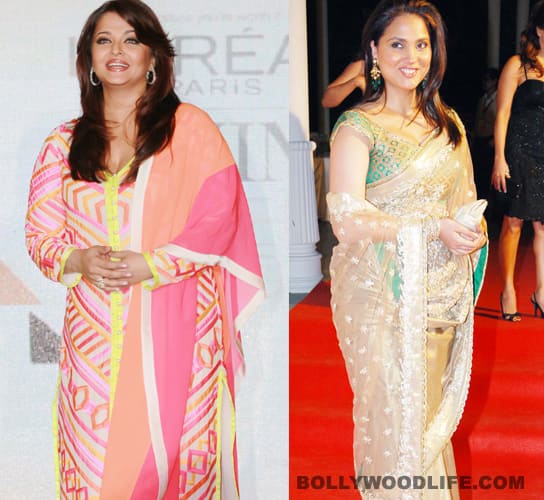 The two new moms of B-town share li'l in common apart from the fact that they are, well, mommies
While Lara Dutta was pretty open about her pregnancy and post-pregnancy days, Aishwarya Rai Bachchan kept herself miles away from the shutterbugs. What's more, Dutta has bounced back and is all set to sign new films. At the same time, Ash dearest is still struggling with her bulges.
But when Lara saw how her fellow mommy from B-town was being targeted by the media, she decided to stand up for her. "You have no rights to pass comments on a woman like Aishwarya, who has gone through a hard time during pregnancy. I didn't put on weight because I practiced yoga during my pregnancy, but that's a personal choice which may not be the case with Ash. So, please refrain from getting judgmental," she said to a local daily.
We wholeheartedly accept your point of view, dear Lara. But watching you get so excited over making a comeback makes us hope that Ash does it too. But looks like our Bachchan bahu will probably take a tad bit longer. And while we wait, we can't help but wonder if your coveted fitness tips would do some good to our darling Ash too. Wouldn't they?