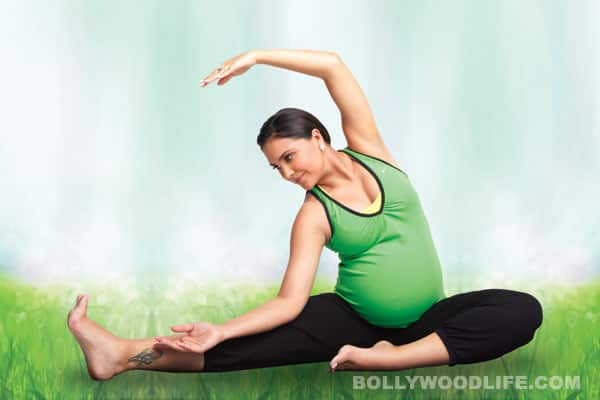 The secret of the hot mom's well-toned curvaceous body even after delivering a baby is out. It comes in the form of a fitness DVD titled Prenatal Yoga With Lara Dutta
No one knows how to make hay while the sun shines better than Lara Dutta. At least that's what we think. When the sexy B-towner possessed a figure that could flaunt the skimpiest of bikinis, she launched her first yoga DVD, Heal with Lara. Post pregnancy Lara once again cashed in on her expertise in the field of fitness. She released the second yoga video – how to acquire a gorgeous body during the nine months of childbearing and after childbirth. It's called Prenatal Yoga With Lara Dutta.
Meanwhile, at the DVD release do the enterprising actor-producer revealed that making the DVD was a tricky task. "When I was shooting for the DVD, he (Mahesh) was very nervous. He has strictly instructed our director that if something happens to 'my wife and the child', he will stop it immediately," says the 34-year-old. "Good thing is that we sent him for a tournament and then we shot for it peacefully!"
The teaser we present gives you a peek into the actual video. Watch the one-minute promo and decide if you'd like to present it to to-be mommies. And do tell us if you think people will buy it.
ALSO READ: Lara Dutta, happy birthday!